LG G4 Android Marshmallow update now imminent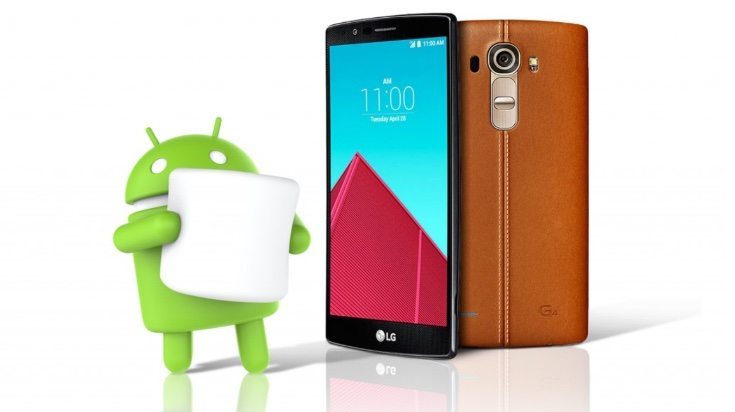 The Android 6.0 Marshmallow update has already started making its way to Google Nexus devices and various manufacturers have begun to outline their plans for pushing out the upgrade. Recently there was an indication that the LG G4 might soon be receiving the update. Now LG has confirmed this by saying that the LG G4 Android Marshmallow update is imminent.
Previously we reported on how an LG Korea site had refreshed its support pages and was now listing Android 6.0 as an operating system for the LG G3 and LG G4, alongside previous versions. That was a good sign that the update would be available before too much longer, and meant that the devices would be bypassing the Android 5.1.1 Lollipop update and moving straight to Marshmallow.
It's always good to hear the news made official, and LG has issued a statement today to say that the LG G4 Android Marshmallow update will start rolling out next week. Before you get too excited we'll remind you that although the upgrade will begin from next week, it will take differing amounts of time to reach customers in all regions.
In the official press statement LG says that those in Poland with the G4 will be the first to start receiving the Android M update. Following this the update will also start to roll out for further markets including Europe, the Americas, and Asia. LG also says that specific details of device models and the upgrade schedule will be announced by individual market.
Therefore, while it's good to know that the LG G4 Android Marshmallow update rollout is just about to begin, it could be some time before it reaches all regions and carrier versions. No official news has been given about the LG G3 just yet, although once LG starts pushing out Android M for one device it's likely that others will soon follow.
LG gets a heads up for managing to prepare the update for the LG G4 so soon after Nexus devices, and we can only hope that other manufacturers such as Samsung, HTC, Sony, and Motorola also start pushing out Android 6.0 Marshmallow very soon. The upgrade will bring new features and performance optimizations, and if you have the LG G4 you can see further details of what you can expect at the source below.
Are you happy to hear that the LG G4 Android Marshmallow update is about to begin rolling out? Drop us a comment to let us know.
Source: LG