Galaxy Note 5 tipped for January Europe release, too late for some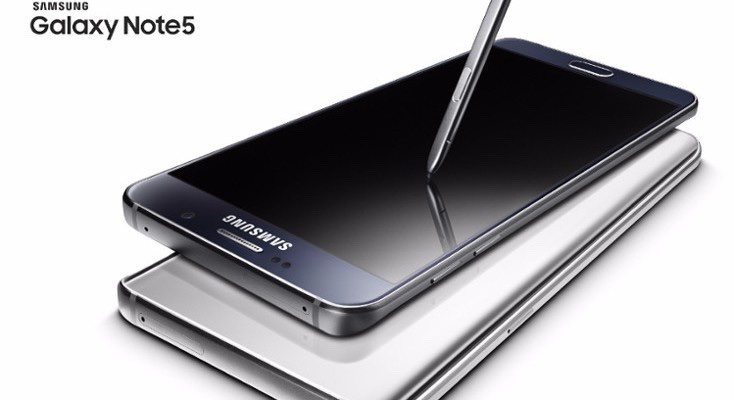 When the new Samsung Galaxy Note 5 phablet was made official in August there was the usual flurry of excitement about the newest Note in the series. However, some prospective buyers were soon feeling left out in the cold when there was news that it would not, initially at least, release in the UK and Europe. This caused plenty of upset but now the Galaxy Note 5 has been tipped for a January release in Europe, although that could be too late for some.
When Samsung declared that it was concentrating on its US and Asian markets for sales of the Note 5 the news caused quite a storm. In fact there was so much disappointment that one UK retailer established a petition asking Samsung to rethink its decision. Following this there was some news in August that indicated the Galaxy Note 5 might release soon in Europe after all, though this failed to materialize.
Since then we've continued to hear from readers about this situation, many of whom are frustrated that the Galaxy Note 5 is still not on sale in Europe. However, others have said they were no longer interested in getting the new Note in the lineup, mainly because of the non-removable battery and lack of microSD storage expansion. There are undoubtedly still some who would like to get their hands on it though, so the next news may be interesting.
Although Samsung still hasn't announced anything official about the release of the Galaxy Note 5 for Europe, this latest information is claimed to be from an industry insider with links to Samsung Romania. This source says that local carriers will be offering the Note 5 from as early as January next year. If accurate, it's a logical step to think that if the phone releases in Romania, other countries in Europe will also see a launch of the Galaxy Note 5.
What remains to be seen is how much demand there still is for the newest Galaxy Note phablet in Europe. Some potential customers will already have moved on to a different device, while others may feel that a release in January 2016 or after is simply too late. By that time the phone will already be several months into its cycle, and there will only be around another six months until an expected Galaxy Note 6 release.
Are you still interested in buying the Samsung Galaxy Note 5 if it finally releases in Europe? Maybe you've now lost interest and feel the wait has been too long? We'd be interested to hear your thoughts on this.
Source: Gadget-Talk Romania
Via: GSMArena