HTC One A9 price for UK and pre-orders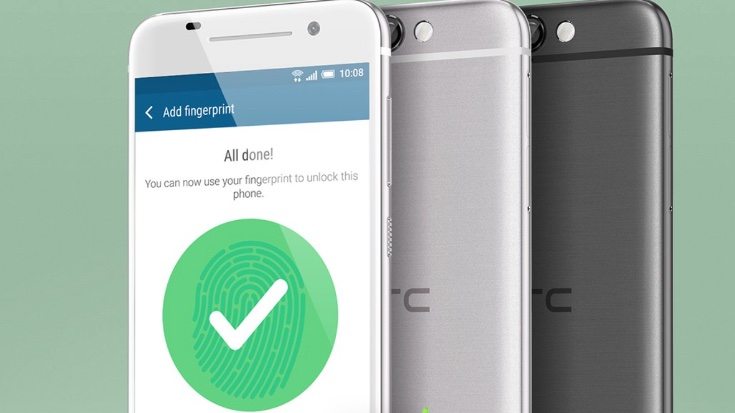 There has been a certain amount of anticipation for the HTC One A9, although in recent weeks leaks suggested it would not quite have the top-flight specs that many were expecting. Yesterday the device was finally made official, and we have some details of the HTC One A9 price for the UK and pre-orders.
In our launch article on the One A9 we gave news on US pricing as well as full specs and more. Although the phone includes the 'One' name' it sits somewhere between a mid-ranger and high-end flagship. It certainly looks the part though, with a premium build and design. Two variants will be available, one with 2GB of RAM and 16GB of internal storage and the other with 3GB of RAM and 32GB of internal storage (both expandable to 200GB).
The HTC One A9 release will roll out globally from November, and HTC now has the phone listed on its UK website. The One A9 page also gives buyers an option to pre-order the phone from HTC partners EE or Mobile Phones Direct UK.
The EE pre-order page gives an expected delivery date within 21 days and you can choose from numerous different plans. For example for a payment of £9.99 and then 24 monthly payments of £44.99 you can get 1000 minutes of calls, unlimited texts, and 2GB of data. Another option is a downpayment of £9.99 and 24 monthly payments of £49.99. For this amount you'll get unlimited minutes and texts and 4GB of data monthly.
If you'd rather pre-order the HTC One A9 from Mobile Phones Direct UK then the page lists a SIM-free price of £449.99 and gives a delivery time of between 2 and 3 weeks. This seller also has various plans available on EE, Vodafone, or Talkmobile, and you can check them all out when you pre-order. For instance one contract on Talkmobile requires no downpayment and 24 monthly payments of £32. This will get you 500 UK minutes, 500 texts, and 1GB of data monthly.
Compared to the US outright price from $399 (around £258), pricing for the UK is pretty steep, which might make some potential buyers think twice. Are you going to pre-order the HTC One A9, or maybe you're going to wait and see the prices offered by other retailers when they become available? Let us know with your comments.