HTC Desire 820 update to Android Lollipop begins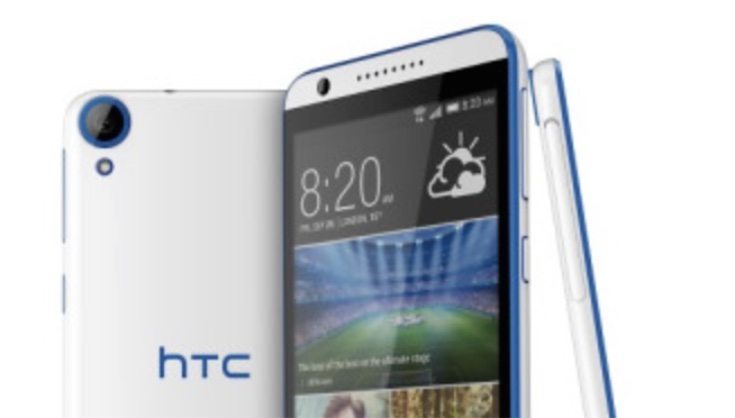 The HTC Desire 820 released late last year running the Android 4.4.2 KitKat operating system version. For some unknown reason it has remained on KitKat ever since, but now the HTC Desire 820 update to Android Lollipop has begun.
The delay in pushing out Android Lollipop to the Desire 820 had led some to question whether it might eventually jump straight to Android 6.0 Marshmallow and skip Android 5.0 and 5.1 Lollipop entirely. This was especially the case as HTC recently included the Desire 820 on its confirmed list of devices that will receive the upgrade to Marshmallow at some point.
That question has now been answered, as it's reported that the HTC Desire 820 update to Android 5.0 Lollipop has started to roll out. So far it's reaching India and Taiwan, but as usual we expect this update to extend to many more regions. Other Asian countries are likely to receive the update first, and following this the update should expand to Europe and North America.
Android 5.0 Lollipop brings a multitude of improvements, performance optimizations, and new features including ART support, a revamped notification system, battery life improvements enabled by Project Volta, and a whole lot more. The software update for the HTC Desire 820 weighs in anywhere between 900MB and 1.2GB depending on locality. That's quite sizeable so before downloading you should ensure you have plenty of battery charge and that you're using a WiFi connection. It's also a good idea to free up internal storage space.
Now we have to ask ourselves whether the following HTC Desire 820 update will be Android 5.1 Lollipop or Android Marshmallow, but for now it's a case of wait and see. If you are in India or Taiwan have you received this HTC Desire 820 update yet? What are your thoughts on the changes that it brings to your device? Do send your comments to let us know.
Source: Twitter
Via: Pocketnow