Lenovo Vibe X3 Lite leaks through TENAA listing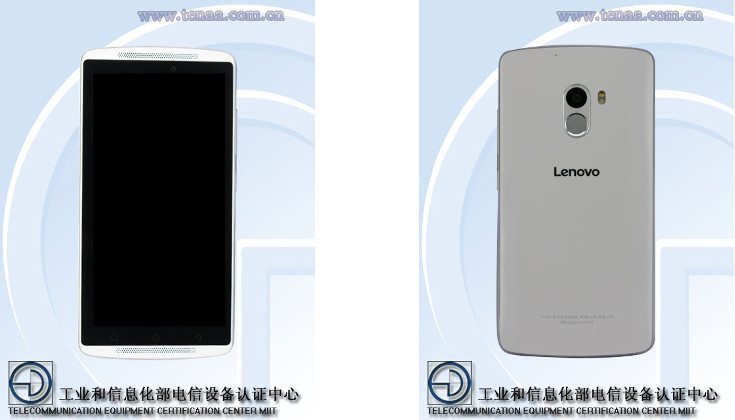 The Lenovo Vibe X3 was a device that got quite a bit of attention when it first appeared earlier this year, and now it looks like a variant may soon be released. The handset could be called the Legend Lemon, but we'll just refer to it as the Lenovo Vibe X3 Lite.
Lenovo packed a fair amount of power into the original Lenovo Vibe X3, and the variant doesn't look to be far behind. The device carries the code name Legend K51c78 lemon X3 Lite, so it's safe to assume it will go by the Lenovo Vibe X3 Lite. We not only know what the new handset will pack under the hood, but we also know what it's going to look like thanks to the TENAA listing.
The Lenovo Vibe X3 Lite is a slick looking handset that appears to have front-facing speakers and a fingerprint scanner. The display is listed at 5.5-inches with a resolution of 1,920 x 1,080, and an octa-core chip clocked at 1.3GHz will help move things along. The 2GB of RAM and 16GB of internal storage are less than what you'd get with the regular edition and the same can be said for the cameras at 13MP and 5MP. A large 3,300mAh battery and Android 5.1 round things out for the Lenovo Vibe X3 Lite.
It remains to be seen when the Lenovo Vibe X3 Lite will arrive or how much it will cost. The rumor mill expects the Lenovo Vibe X3 Lite price to fall in the $150 range, which would be a bargain for an LTE handset with very solid specs.
via – GSMarena    source: TENAA