BlackBerry Priv features official video could make you want one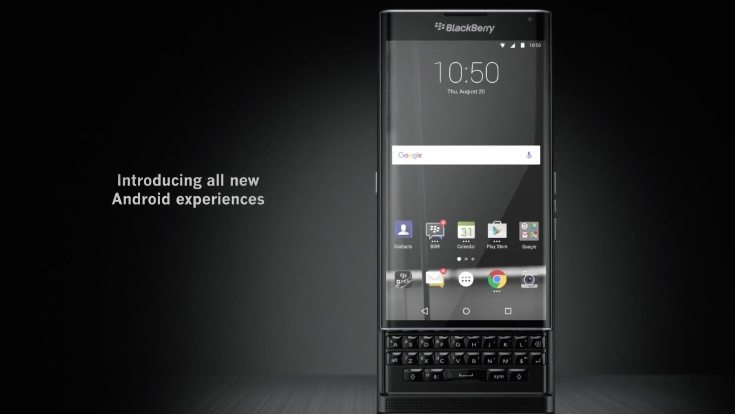 An upcoming smartphone that's creating waves at the moment is the BlackBerry Priv. Contrary to the usual offerings from the company, this new handset will be running the Android operating system. The phone will release in early November, and now a BlackBerry Priv features official video could make you want one.
Other highlights of the BlackBerry Priv are a slider keyboard and a focus on security, and the device also has some extremely decent specs. Previously we've given price and pre-order details for the UK, US, and Canada so do check that article out for more information at the link provided.
The company has just released a BlackBerry Priv features overview video. This concise look at the smartphone shows what you can expect from it, touting privacy and productivity alongside offering the full Android ecosystem. Various aspects covered include the usual BlackBerry Hub where you'll find all your communications in a single inbox, pop-up widgets, and the dual curved screen.
The video goes on to cover the SmartSlide physical keyboard, and then boasts about the camera and battery size. There's also mention of the DTEK BlackBerry service that monitors your security and can alert you to any privacy violations. If you were not sure whether to buy this new smartphone, the BlackBerry Priv features video that you can view below might just help you to decide.
It's worth giving you a reminder of the key specs of the device as well. They include a Snapdragon 808 hexa-core processor, a 5.4-inch display with QHD resolution (2560 x 1440), 3GB of RAM, and 32GB of internal storage. It has an 18-megapixel main camera with optical image stabilization and 4K video recording, a 2-megapixel front-facing camera, and a 3410 mAh battery. It will be running the Android 5.1.1 Lollipop operating system out of the box.
Why not check out the video, and when you're done maybe drop us a comment. We'd like to hear your impressions of the BlackBerry Priv features and overall thoughts on the device. Is this the BlackBerry phone you've been waiting for or not?
Source: BlackBerry (YouTube)
https://www.youtube.com/watch?v=3d0bqe2Z7pI://