Xiaomi Mi Protect announced for consumers in India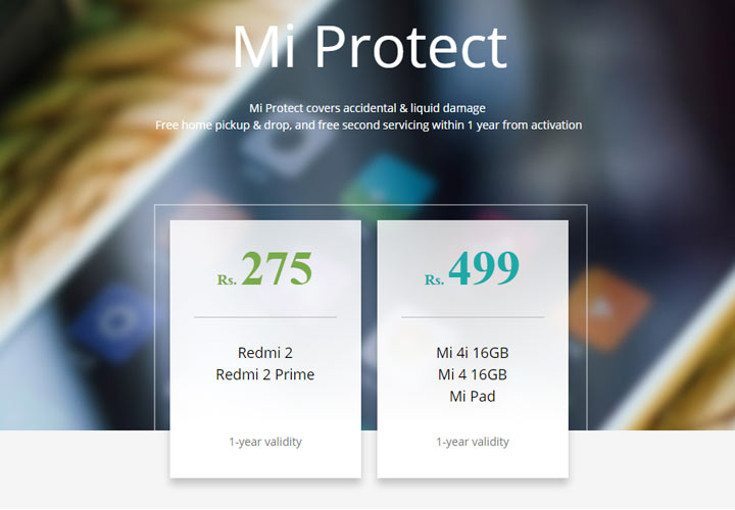 Smartphones aren't cheap for most folks, and protection plans are something we're starting to see more of outside of the carriers. Xiaomi is the latest company to get in on the act, and today they've announced their new Mi Protect plans.
Yesterday we told you about the OnePlus On-Guard protection program for the OnePlus X and OnePlus 2. Nexus has a program for their new devices as well, and the Xiaomi Mi Protect service is the latest to arrive on the scene. It offers up a similar form of protection, but is geared towards consumers in India and includes a few cool perks.
Mi Protect will have you covered if you drop your handset on the ground or into a puddle, and the coverage will be handled by OneAssist for the region. It will also help protect your data from prying eyes in the event your handset is stolen as you'll be able to block your SIM from anywhere in the world and get SIM misuse insurance of up to Rs. 3,000.
In addition to the usual protection services, folks who opt for Mi Protect, will now get PickMe included free of charge. It's basically a delivery service for your damaged handset where the company can pick up your busted smartphone for service. A storage service dubbed Docusafe and new user assistance round things out for the Xiaomi Mi Protect plan.
The Xiaomi Mi Protect plan is set to debut next week and it will cover the Xiaomi Redmi 2 and Redmi 2 Prime for Rs. 275. If you have the 16GB Xiaomi Mi 4/Mi 4i or the Mi Pad the insurance will set you back Rs. 499. Those prices are for one year of protection and only good for devices purchased through the company's official site.
via – BGR India