Moto X Force UK price, pre-orders, and availability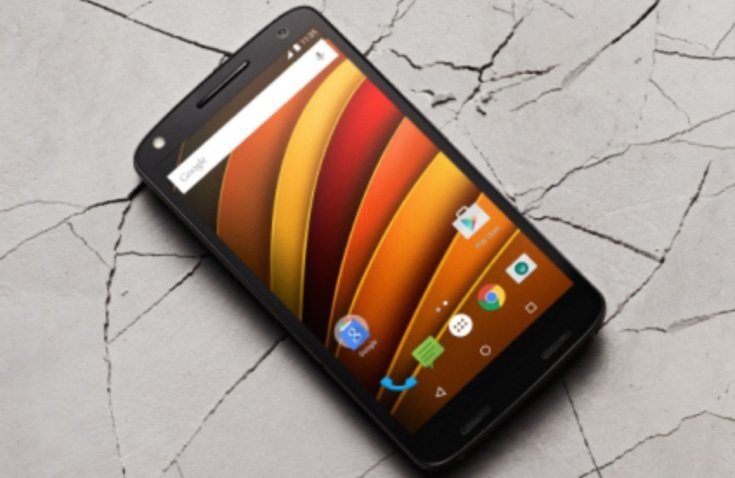 Last week we reported that the Motorola Droid Turbo 2 would be rebranded for other regions as the Moto X Force. The Droid Turbo 2 is an exclusive for US carrier Verizon, but it hasn't been too long to wait for details of the Moto X Force release for those in the UK. We have details of the Moto X Force UK price, pre-orders, and availability right ahead.
The Droid Turbo 2 has got plenty of people talking and is a high-end device. One of its highly touted features is a shatterproof display as seen in a recent drop test. Of course this will also feature for the Moto X Force and last week Motorola announced it would release in November for markets in Latin America, EMEA, and APAC. It looks likely that there will be plenty of interest in the Motorola Moto X Force in Europe and Asia, and now pre-orders for it are open in the UK.
Carphone Warehouse is selling the black version of the Moto X Force at a price of £529.99. It's also available from the giant retailer on various monthly plans with prices beginning at £37.50 monthly. That's for a plan on O2 with no upfront cost and will get you unlimited UK minutes and texts and 1GB of 4G data monthly. Other plans available at present are on Vodafone and EE, and it's listed with an expected shipping date by November 10th.
Another retailer Handtec is also offering the Moto X Force, this time with a SIM-free price of £497.99, which is obviously cheaper than from Carphone Warehouse. The expected deliver date from Handtec is November 9th and again you can pre-order now. The Moto X Force can also be pre-ordered from Clove at £499 and is due in the week starting November 14th. Expansys is also selling the phone and it has a price tag of £499.99, but this retailer doesn't give a date for when it expects availability.
You can check out more about the Moto X Force including specs features at any of the retailer links above. Key specs though include a Snapdragon 810 octa-core processor, 5.4-inch display with Quad HD resolution of 2560 x 1440, 3GB of RAM, and 32GB of internal storage. It also has a 21-megapixel rear camera, 5-megapixel front-facing camera, and a 3760 mAh battery. It's an Android smartphone running the 5.1.1 Lollipop operating system, and it will be updated to Android 6.0 Marshmallow in the future.
Are you intent on purchasing the Moto X Force smartphone? Are you pleased to hear that the phone will be available in the UK very soon? Let us know with your comments.