Droid Turbo 2 vs Galaxy S6, iPhone 6S and more in drop tests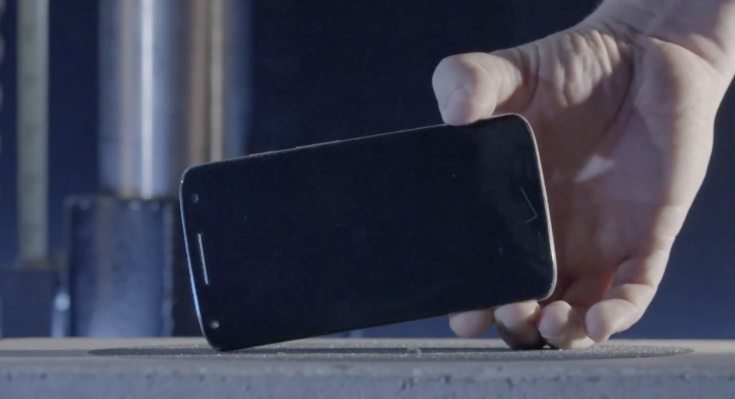 The Motorola Droid Turbo 2 is a recent arrival for US carrier Verizon, and is heading to other markets rebranded as the Motorola Moto X Force. Much has been made of the phone's Shattershield technology touted as making the display shatterproof. Now we can check out the Droid Turbo 2 vs Galaxy S6, iPhone 6S and more in an official drop test from the Motorola Testing Lab.
One of the features that received a lot of attention at the launch of the Droid Turbo 2 is its durable screen that comes with a 4-year guarantee against cracking or shattering. Motorola has produced a new video that we've positioned below this article for your viewing convenience. It shows drop testing on the Droid Turbo 2 along with rivals such as the Samsung Galaxy Note 5, Galaxy S6 Edge, LG G4, and HTC One M9, as well as the iPhone 6S and Galaxy S6 as mentioned in the title.
The testing uses special equipment, as shown in the video below. The smartphones were all dropped face downwards from a height of 5 feet on to a surface of concrete and sandpaper (described adeptly as a screen killer). One by one you'll see the damage sustained by the above handsets. In each case apart from the Droid Turbo 2, the display is shattered and the LG G4 handset also falls apart.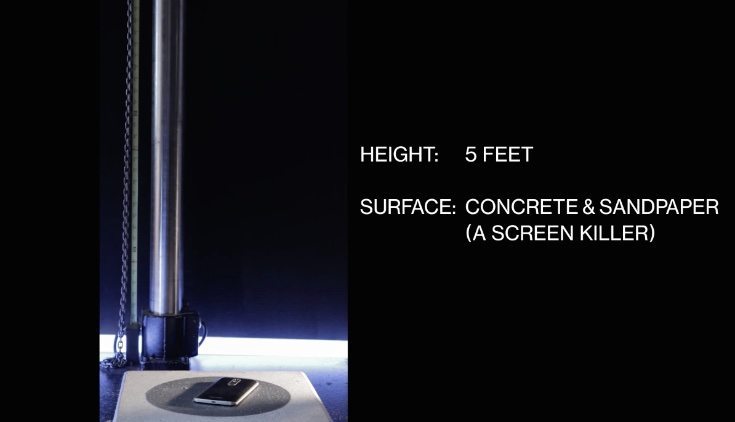 Of course, as this is an official Motorola video you won't be surprised that when the Droid Turbo 2 is subjected to the same drop test it remains in pristine condition with the screen intact. Still it's good to see that as far as Motorola's screen warranty is concerned, the company doesn't look as though it will have to pay out too much to cover the Droid Turbo 2.
As an extra we've embedded a second video below that shows the making of the Motorola Droid Turbo 2 with Moto ShatterShield. It delves nicely into the workings of the technology used for this feature and is an interesting look. Certainly if you were thinking of buying the Droid Turbo 2 (or indeed the Moto X Force in other regions) the ShatterShield display might appeal to you, especially if you're particularly careless or clumsy with your devices.
What are your thoughts on how the Droid Turbo 2 survives this drop test against competition such as the iPhone 6S, Galaxy S6 and others? Have you now decided to purchase the Droid Turbo 2? Let us know with your comments.
Source: Motorola (YouTube 1) (YouTube 2)
https://www.youtube.com/watch?v=Q770HBPBuMw://
https://www.youtube.com/watch?v=MzvV6F8eSH8://