Droid Turbo 2 to release as Moto X Force for Europe, Asia, more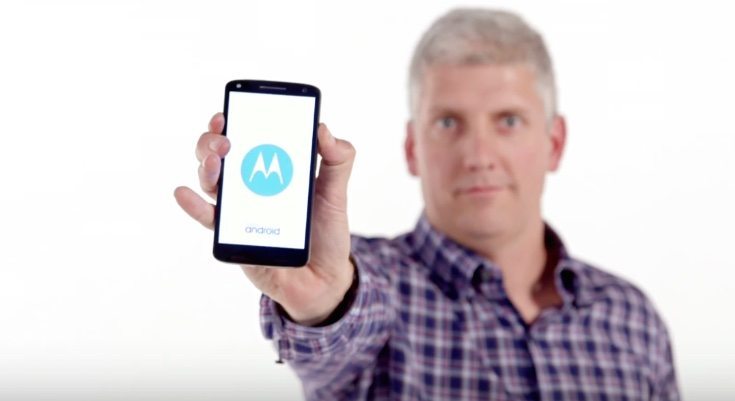 If you've been following news about the recently announced Motorola Droid Turbo 2, you may have wished you could get your hands on it. This is a top-flight handset that's only for giant US carrier Verizon, but if you were disappointed at that there's some good news. We now know that the Droid Turbo 2 will be available as the Moto X Force for Europe, Asia and more regions.
The Droid Turbo 2 release date on Verizon is October 29, which is of course today. From what we've seen of the smartphone so far it looks likely that there will be plenty of paying customers eager to get their hands on it. Knowing that the phone will release elsewhere, albeit under a different name, will therefore be exciting news for some.
The rebranded version of the Droid Turbo 2 was made clear today by a Motorola Mobility YouTube video that the company posted on its official channel today. It's called Meet the Moto X Force and the video description says "Coming to Latin America, EMEA and APAC starting in November."
The video that you can see below features Motorola Mobility President Rick Osterloh proudly dropping three different handsets. The only one that comes out of it with the display intact is the Moto X Force and the Moto ShatterShield aspect is highlighted. Of course this is a feature highly touted for the Droid Turbo 2 as well.
Regular readers of Phones Review may recall an article we wrote in early September regarding leaks about the Moto X Force that was also being referred to back then as the Moto X Bounce. We've just taken another look at that post and the rumored specs of the phone indeed tie in with those of the Droid Turbo 2. Sadly if you're in the US it looks as though the only way you'll be able to get your hands on this phone is through Verizon as the Droid Turbo 2.
As Motorola says the Moto X Force will be available for Latin America, EMEA, and APAC countries in November, it shouldn't be too long until we hear more about the price and a specific release date. We'll get back to you on that when we receive further information.
Are you pleased to know that the Motorola Droid Turbo 2 is coming to many more countries as the rebranded Moto X Force? Are you a potential buyer for this new high-end smartphone? Do let us hear your views as we're always interested in what readers have to say.
Source: Motorola (YouTube)
https://www.youtube.com/watch?v=JJWmBFV2GHM://