Samsung Galaxy J7 vs Galaxy On7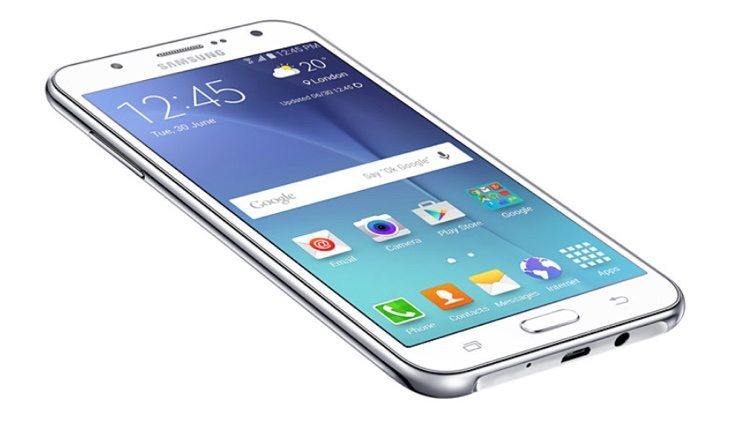 We've received many comments from readers asking about the differences between the Samsung Galaxy J7 that released back in the summer and the Galaxy On7 that has just launched in India. Therefore we've come up with our Samsung Galaxy J7 vs Galaxy On7 specs and price comparison, where the price difference could be the decider.
Usually when we compare smartphones we look at ones that are around the same price. However, this time we've chosen to compare the Galaxy J7 and On7 even though the new On7 is notably cheaper. This is because despite the price difference, they share quite a few of the same specs. By breaking down the Samsung Galaxy J7 vs Galaxy On7, we hope to clarify what more you'll get for your money if you choose the Samsung Galaxy J7. Alternatively you may decide to save money because you feel that the Galaxy Samsung On7 has everything you need.
Processors
The Samsung Galaxy J7 for India has a 1.5GHz Exynos 7580 octa-core processor and Mali-T720MP2 graphics. The Samsung Galaxy On7 has a 1.2GHz Snapdragon 410 quad-core processor and Adreno 306 graphics.
Display
The Galaxy J7 has a 5.5-inch Super AMOLED display with HD resolution of 1280 x 720 resulting in 267 ppi. The Galaxy On7 has a 5.5-inch TFT display with the same HD resolution and ppi.
RAM and Storage
Both phones have 1.5GB of RAM. However, the Galaxy J7 has 16GB of internal storage that can be expanded via microSD to 128GB. The Galaxy On7 has 8GB of internal storage though this can also be expanded to 128GB.
Camera set-up
It's close again as both have a 13-megapixel rear camera with autofocus, LED flash, and 1080p video capture. They also both have 5-megapixel front-facing shooters, but the Galaxy J7 front-facer has flash while the Galaxy On7 does not.
Battery
There's nothing in it, as both phones have a removable 3000 mAh battery.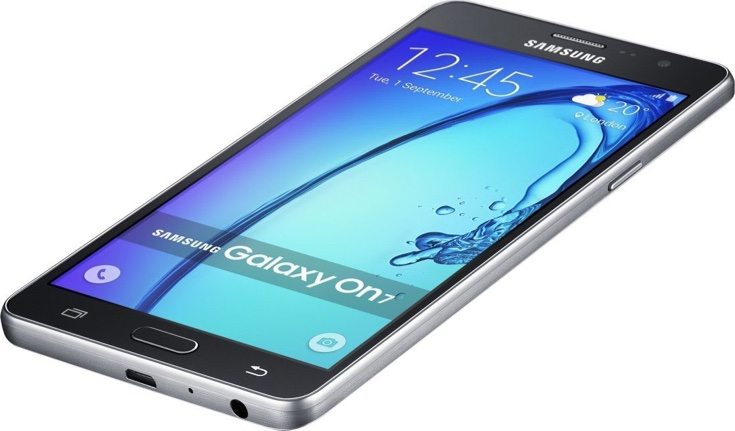 Connectivity
Both handsets support 4G LTE, 3G, WiFi 802.11 b/g/n, Bluetooth 4.1, GPS, and microUSB 2.0.
Operating System
It's a draw as both run Android 5.1 Lollipop with Samsung's TouchWiz UI.
Dimensions and Weight
The Galaxy J7 measures 152.2mm x 78.7mm x 7.5mm and weighs 171g. The Galaxy On7 measures 151.8mm x 77.5mm x 8.2mm and weighs 172g.
Price
This is where it gets interesting as the Samsung Galaxy J7 launched at Rs. 14,999 although at some retailers it may now be found cheaper. The Samsung Galaxy On7 launched last week in India at Rs. 10,990.
These are both dual SIM smartphones and considering the notably lower price tag of the Galaxy On7, it holds up fairly well against the more expensive Galaxy J7. In the areas where the specs are different, it's unsurprisingly the Galaxy J7 that comes on top. However, on several of those occasions the improvements are marginal, with the processor and Super AMOLED display panel being the biggest steps up.
Potential buyers will also want to consider the design and build of each handset as well as features before making their final decision. However, on specifications alone it will depend on whether you think the difference in specs with the Galaxy J7 are worth paying the extra money for.
After you've thought about the specs and price shown in this Samsung Galaxy J7 vs Galaxy On7 comparison, we'd like to hear your thoughts. Would you rather pay a higher price for the Galaxy J7 or save money and purchase the Galaxy On7?