Microsoft Lumia 950 November 20 tip for US, remain skeptical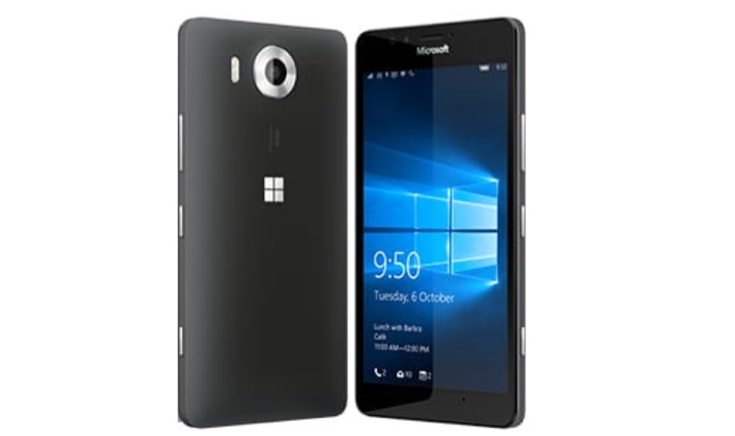 There was a massive amount of expectation for the Microsoft Lumia 950 and 950 XL, and almost as much excitement when the high-end Windows 10 smartphones were finally made official. Microsoft announced then that they were heading for a November release, although at that point no specific date was made available. Now though, there's a Microsoft Lumia 950 November 20 tip for US availability from AT&T, although we remain skeptical.
The Microsoft Lumia 950 carrier release is an exclusive for AT&T in the US, although it will be far more widely available in other markets. Now it's reported that the phone will be available on AT&T on November 20, with pre-orders possibly opening on November 12 or 13. Windows Central says they have received confirmation from its sources about this availability date. However, we need to bear in mind that this news is not yet official, and that this date for the US may not be accurate.
For example, Microsoft originally stated that the Lumia 950 release for UK customers would be in November. Nevertheless, a look at the Lumia 950 product page right now shows that pre-orders are still not available directly from Microsoft. Currently a shipping date of December 3 is given for the unlocked version of both the 950 and 950 XL, and previously we told how a UK online retailer has the date listed as December 2.
Further to this, just last week Microsoft officially confirmed that the Lumia 950 and 950 XL would launch in India in December, although no particular date was provided. Therefore we're a little doubtful that the phone will be available from AT&T on November 20, although we'd love to be proven wrong. It's worth noting that AT&T still shows the Microsoft Lumia 950 as 'coming soon,' although if the leak does turn out to be accurate that might change if pre-orders open in two more days.
There have also been reports that a launch 'delay' is connected to the Windows Hello iris scanner being enabled, and it hasn't been clarified whether this feature will be available from day one. Meanwhile if you're waiting for Microsoft Lumia 950 XL availability stateside, it looks as though it will only be available unlocked through the official Microsoft Store.
It would be nice to think that the release of the Microsoft Lumia 950 on AT&T will take place this month, as this new leak suggests. Considering the fast approaching holiday season a release this month would also make sense. For now though it's a case of fingers crossed, but we may know more on this within days. Are you keen to get hold of the Microsoft Lumia 950 in the US?
Source: Windows Central