HTC 100 phone design takes a new direction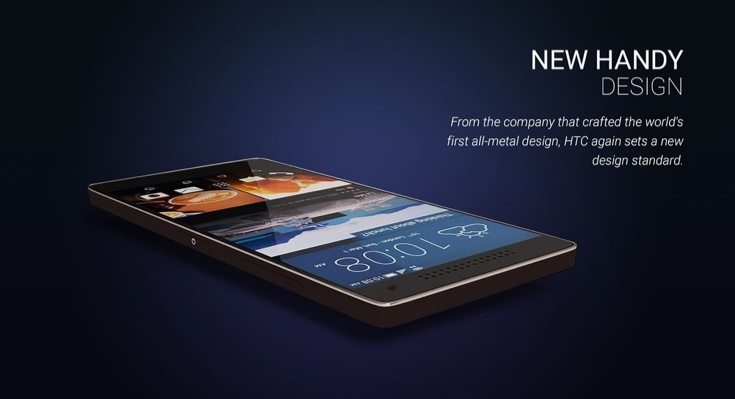 Many loyal HTC device enthusiasts are waiting for something that will blow their socks off. The company desperately needs a big hit smartphone and one designer imagines this to be the HTC 100 phone that you can see here. This could take HTC to a whole new direction, and the render also features something that is dubbed 'UH OH' protection.
The recently announced HTC One A9 had plenty of tongues wagging when it was first rumored. Although it's a perfectly decent handset, it turned out to be an upper mid-range smartphone rather than something groundbreaking. Recently we started hearing leaks about an HTC One X9 on the way, and the leaked specs lineup was something to get excited about. However, further recent news suggests that it too will have much lower specifications than originally rumored.
Concept designer Eli Verenich has put some thought into how HTC could turn things around and created this HTC 100 smartphone design. The 3D renders were created with 3D Max with some photoshopping, and this is a much more angular design than we're used to from HTC. It's an appealing premium looking handset with an all-metal build, and the display bezels are very narrow. It doesn't appear to be as slim as many recent smartphones although that doesn't detract from the attractive styling.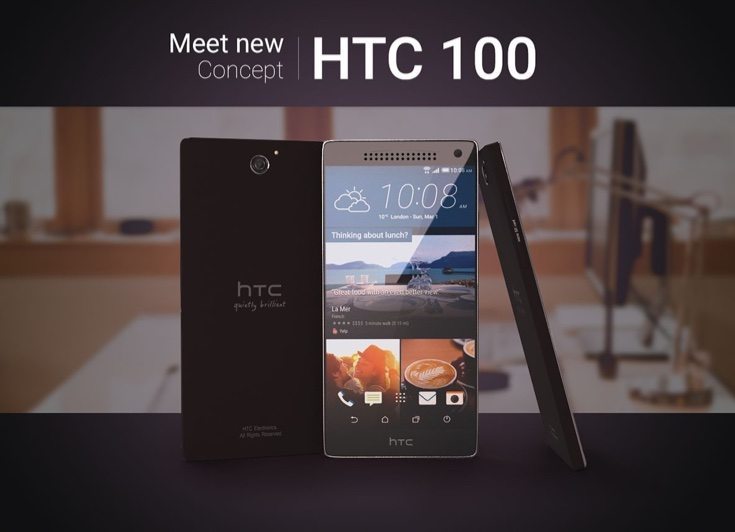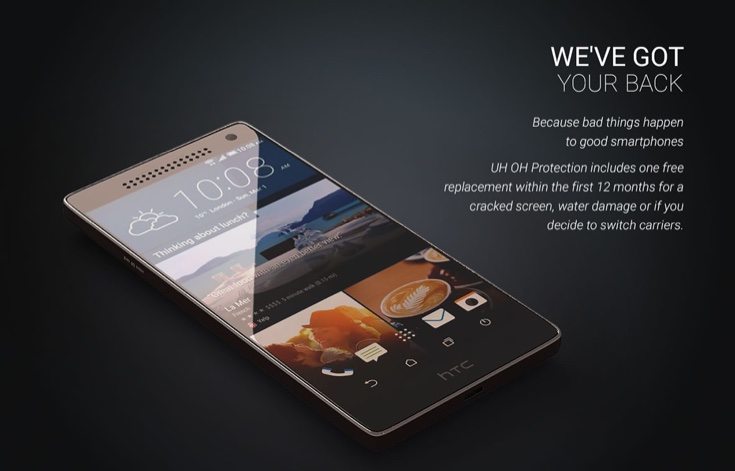 There's no BoomSound though, as on the front there's one larger speaker area with two-row grille above the display. Keen smartphone photographers might approve of a 20-megapixel rear camera featuring a sapphire lens, while the UltraPixel front-facing shooter is said to have improved imaging control. We also like the addition of UH OH Protection. This would cover users with one free replacement phone for a cracked display or water damage within the first year, and also for switching carriers.
It would be very interesting to hear your thoughts about this HTC 100 smartphone concept. Do you think a device such as this one would set a new design standard? Maybe you think HTC should be thinking of producing something very like this HTC 100? Do let us know what you think by sending us a comment.
Source: Eli Verenich (Bechance)
Via: Concept Phones