BlackBerry Vienna leak reveals another Android handset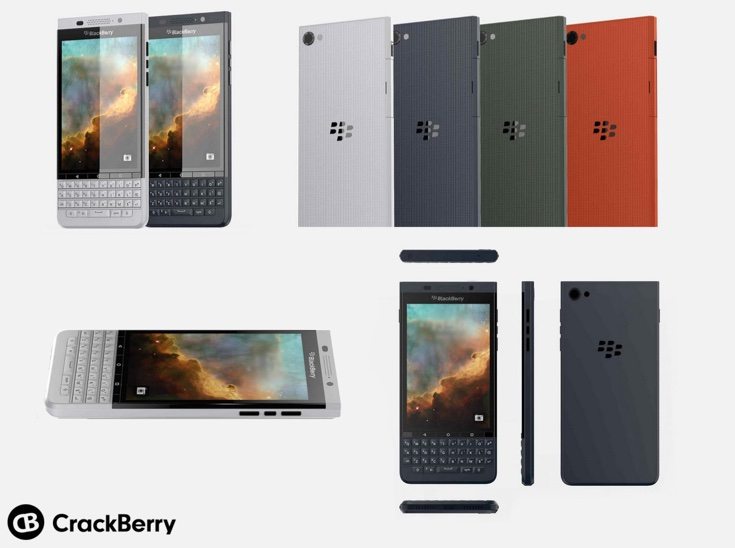 There's significant interest in the new BlackBerry Priv smartphone at the moment, and one of the reasons for that is that it's BlackBerry's first handset to release running Android. For a while now there have been rumors of another new BlackBerry that would also powered by Android. News today suggests this could be the leaked BlackBerry Vienna.
Those interested in the BlackBerry Priv will know that this has a slideout physical keyboard. Now some new leaked images seem to show that work is ongoing for a BlackBerry Android smartphone that has an always-present physical QWERTY keyboard. The codename for this device is the BlackBerry Vienna, and some of you may know that the Priv was previously codenamed the Venice, so this would tie in nicely.
The purported images shown here are claimed to be of BlackBerry's second Android phone, the BlackBerry Vienna. The handset doesn't look as premium as the Priv, as it looks as though it has a cheaper build, although it's hard to tell too much from these renders. The images show front and rear cameras, and another thing we can see are physical Android keys above the keyboard.
The handset is straight across the top and has rounded corners on the bottom. However, it's worth noting that CrackBerry says that the design of the device may have changed by the time it reaches a release. Rumors about this new upcoming BlackBerry Vienna smartphone are in the early stages at the moment so there's no info yet on specs or when it will be available.
BlackBerry CEO John Chen recently confirmed that a whole new range of products is planned, and it definitely looks as though BlackBerry is set to deepen its involvement with the Android platform. This is especially the case with what looks to be certain success for the BlackBerry Priv. What remains to be seen is the development of a BlackBerry Android phone that doesn't feature a physical keyboard.
We're intrigued to find out more about the next Android smartphone from BlackBerry, and you can bet we'll keep you in the loop? Does the BlackBerry Vienna look like a handset that would interest you? Do let us know with your comments.
Source: CrackBerry