Galaxy Note 5 real use pros and cons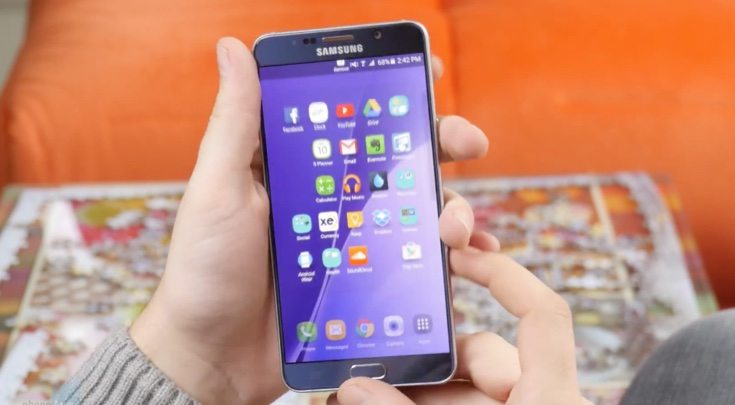 The Samsung Galaxy Note 5 is likely to be a big seller this holiday season, and when it released a few months ago we saw an early wave of reviews. However, sometimes it can be interesting to check out a user experience of a device after it has been used for some time. We're taking a look at Galaxy Note 5 real use with some pros and cons.
It's fair to say that the reveal of the Galaxy Note 5 received a mixed reception. While it's a high-end device that is pleasing many buyers as we speak, there was some frustration from fans of the Note line because the new Note doesn't have a removable battery, and also lacks microSD expansion. Some of the key specs are an Exynos octa-core processor, 5.7-inch screen with Quad HD resolution, and 4GB of RAM. It also has a 16-megapixel rear camera and 5-megapixel front-facing snapper, while a 3000 mAh battery supplies the juice.
The phablet also has use of the S Pen stylus and it runs Android 5.1.1 Lollipop (future upgrade to 6.0 Marshmallow) skinned with Samsung's TouchWiz UI. Soon after the device was released we offered a Samsung Galaxy Note 5 review choice offering expert looks at the phone. As we said at the top though, sometimes it's a good idea to revisit a device some months later. This gives the reviewer a chance to see what bonuses or issues crop up after daily use.
For this purpose we've embedded a video below that comes from Phone Arena. It offers an idea of the good points of the phone as well as some of the bad points, with some of these being very minor. In the introduction you'll hear that after some quality time with the Note 5 the reviewer feels it offers a better user experience than its predecessor, the Galaxy Note 4. However, there are also a few things that are felt to be worse, though the reviewer acknowledges that some of these are nitpicking.
You'll then see various positives and negatives outlined, sometimes showing a direct comparison with the Note 4. This offers a really good idea of aspects of the Galaxy Note 5 that might not be immediately obvious when you're first getting to grips with it. As a quick taster we'll tell you that one of the pros is the new Samsung keyboard experience. However, a negative is that ejecting the S Pen is a more convoluted process.
You can see much more when you watch the video below, and it offers an interesting take about real use of a phone rather than the usual outline of specs and features. This could be useful if you haven't yet purchased the Note 5. If you already have the Samsung Galaxy Note 5 we'd be interested to hear your own thoughts on the plus and minus points of the device, so do send us your comments.
Source: Phone Arena (YouTube)
https://www.youtube.com/watch?v=IeXfdHge_7M://