Walmart Black Friday 2015 Ad appears with loads of gadget deals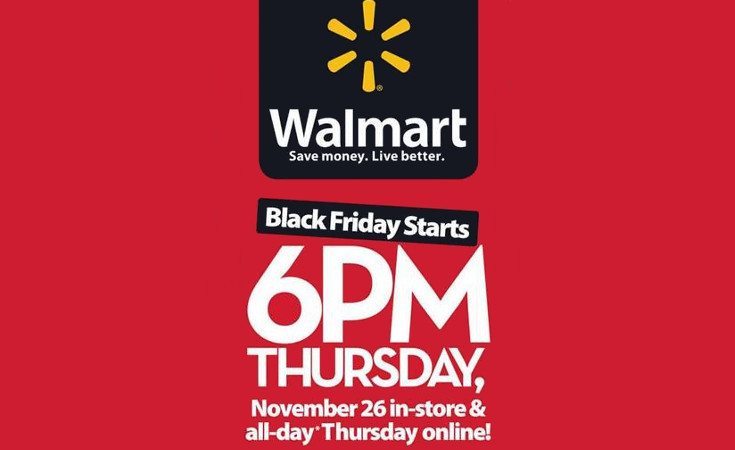 If you follow our site, you may have come across our Black Friday 2015 sale coverage over the past few days. Ready for another round? The Walmart Black Friday ad has landed, and it is loaded with deals on tech which also happens to include several mobile devices.
Wallyworld will be one of the nuttiest places to be on Black Friday, and that is usually the case. While folks flock to the retailer and stand in line for hours on end, the rest of us will be sitting by our computers and tablets clicking away at bargains. The Walmart Black Friday Ad does feature some of the same deals found on other sites, but there is still plenty to choose from if you dig tech.
While we haven't seen many smartwatches during the Black Friday 2015 sales, activity trackers and fitness bands appear to be popular. Walmart will have several available including the Fitbit Flex for $59 and the Fitbit Charge HR for $119. Looking to stream music or some media to the small screen? You could opt for the new Roku SE, which will only set you back $25 or the older version of the Chromecast for $20 bucks. The iPod may be dying a slow death, but it will also be available for $165 if you want the 16GB model.
As we found in the Best Buy Black Friday Ad and the Target Black Friday sale, there don't seem to be many options with smartphones this year. That being said, Walmart has the best deal so far as you'll be able to pick up "any" iPhone or Samsung smartphone for free with a new 2-year deal through AT&T or Verizon. There will be the usual hoops to jump through, but that's to be expected.
Walmart will have a wide variety of pre-paid phones available to go along with a smattering of slates. On the super-cheap side, there's the Android-based RCA Voyager II for $28.99 or the Samsung Galaxy Tab 3 lite for $79. If you're looking for a tablet for your tot, the Nick Jr. from Nabi may be worth a shot at $79 as well. Last but not least is a fairly sweet deal on the iPad mini 2, which is priced at $199 for the Wi-Fi 16GB model.
It's looking like Black Friday 2015 is going to be the year of 4K TV sets as there are more of those listed than any other product this year. While we do expect to see more mobile deals become available closer to Black Friday, the pickings are rather slim so far. With that in mind, you'll want to earmark any mobile tech you're interested in as they will move quick once the sales begin.
via – BFAds