ZTE Blade S7 specs are official with Fingerprint Scanner and 13MP cameras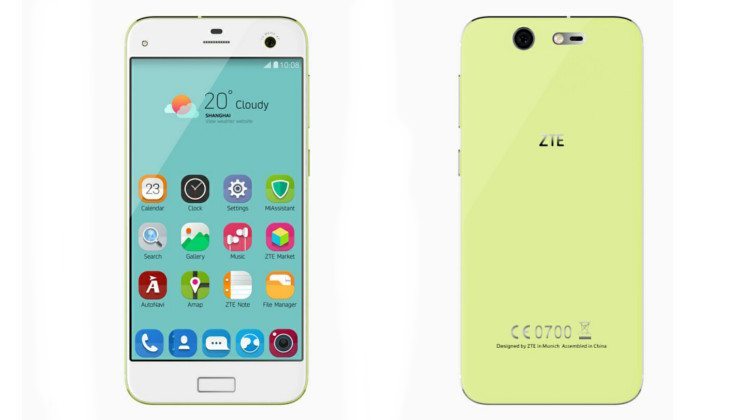 If you're looking for a high-powered mid-ranger, there are plenty of options to choose from, but the ZTE Blade S7 looks to be one of the better ones in the latter half of 2015. It's a device we have covered before, and now we're going to take an official look at the ZTE Blade S7 specs.
The ZTE Blade S7 started showing up for pre-sale last month on a couple of different third-party retailers. While that's nothing new, it was far from "official" even if it gave us a good idea of the style along with the ZTE Blade S7 specs. Well, the company has finally pulled back the curtain on their slim handset, and it's one to watch if you value specifications and don't want to break the bank.
The ZTE Blade S7 specs show a 5-inch handset with a resolution of 1,920 x 1,080. The processor powering those pixels is listed at the popular Snapdragon 615, which will be helped along by 3GB of RAM. You'll have plenty of storage out of the box thanks to 32GB, but there's no mention of a microSD card so it's off to the cloud after that.
Like cameras? If so, you'll be pleased to know the ZTE Blade S7 has a 13MP sensor on its backside to match the one on its front. Both have LED flashes, but the rear camera also features laser auto-focus. Connectivity options include the usual suspects along with 4G LTE, dual-SIM, and a fingerprint scanner, which is embedded into the home button. The battery size wasn't mentioned, but previous leaks put it in the 2,500mAh range.
Unfortunately, the ZTE Blade S7 is bound for Thailand along with other Asian-Pacific markets and there has been no mention of a wider release at this time. There was also no mention of a price oddly enough, but we'll keep you in the loop if we learn anything in regards to a wider release for the ZTE Blade S7.
via – Digitaltrends