Samsung W2016 photos show a sleek Flip Phone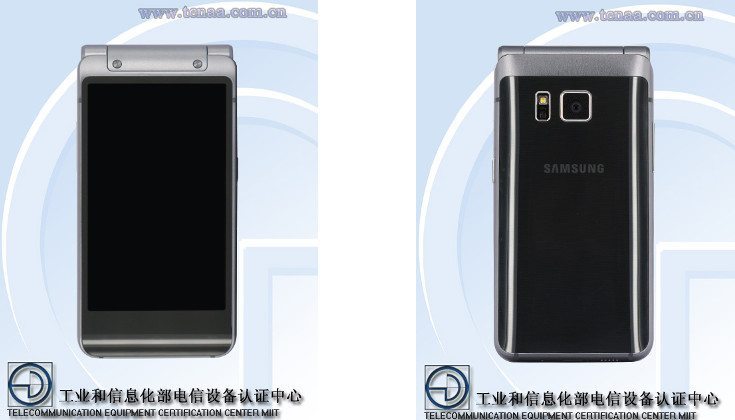 Earlier in the week we told you about the Samsung W2016, a device believed to be the Samsung Galaxy Golden 3. While we didn't have photos previously, we do now and the Samsung W2016 is set to be the best-looking flip phone around.
The Samsung W2016 has been popping up on our radar since October, and while clamshell handsets aren't something we generally get excited about, the W2016 is a bit different. We are unsure if it will carry that moniker into its release or if it will be called the Galaxy Golden 3, but it will have a clean look and very solid specifications considering its form factor.
The new photos of the Samsung W2016, or Galaxy Golden 3 if you prefer, come from TENAA. The backside of the handset looks like it belongs right alongside the Galaxy S6 and its brethren. It's too tough to tell, but it could have a metal frame and glass back as well. That or Samsung has gotten really good with plastic. Either way, it is by far the sleekest flip phone we've seen, and it doesn't hurt that it has dual displays, an Exynos chip, 3GB of RAM, and a 16MP/5MP camera combo.
Samsung doesn't appear to be doing away with the flip phone anytime soon as witnessed by the numerous clamshell's they have cranked out over the past few years. If they start producing handsets that look like the Samsung W2016, we don't think many folks will mind. That said, the Galaxy Golden 3 aka the Samsung W2016 is set to be a regional release at the moment, but we'll keep you in the loop as we learn more.
What do you think about the Samsung W2016 design?
via – mobile-dad    source: TENAA