BQ Aquaris X5 Cyanogen phone December release on O2 UK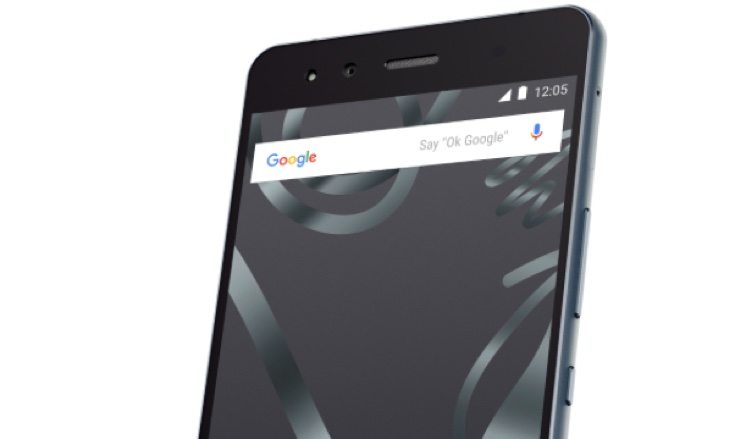 Last week we reported on the BQ Aquaris X5 Cyanogen Edition that had just released in Spain. We informed readers that this Cyanogen OS-running phone was also heading for availability in the UK at some point over the coming weeks, and now we have more news on that. The BQ Aquaris X5 Cyanogen phone is getting a December release on O2 in the UK.
There's no doubt that many people like to stick to the most well known operating platforms for new smartphone buys, namely Android, iOS, Windows, and BlackBerry. However, there are also those who are willing to try something different. Cyanogen is an alternative choice for those who want more control over their devices, and there are a small but growing amount of smartphones being released running the Cyanogen OS.
BQ, Telefonica, and Cyanogen have collaborated to come up with the BQ Aquaris X5 Cyanogen Edition, and the release is set to roll out to further regions over the coming months. There's not long to wait if you're in the UK though as the phone will be offered by O2 from early December, although no specific date has been given yet. It will be up for grabs on the network's Refresh scheme with various plans available. For example one plan involves a £9.99 upfront payment and then payments of £19.50 each month. That will get you 500 minutes, unlimited texts, and 500MB of 4G data per month.
The BQ Aquaris X5 will be the first Cyanogen OS device that's available from O2. While there's nothing particularly remarkable about the phone itself, it's good to see carriers extending their offerings to give more variety. The phone has a 1.4GHz quad-core processor and 5-inch display with HD resolution of 1280 x 720. It runs CyanogenOS 12.1, and if you want to see much more on specs you can take a look at our previous launch article on the phone.
Have you been thinking of moving to a smartphone that runs Cyanogen? Do you plan on checking out the BQ Aquaris X5 Cyanogen OS smartphone from O2?
Source: O2