Lumia 550 vs Galaxy J2 specs and price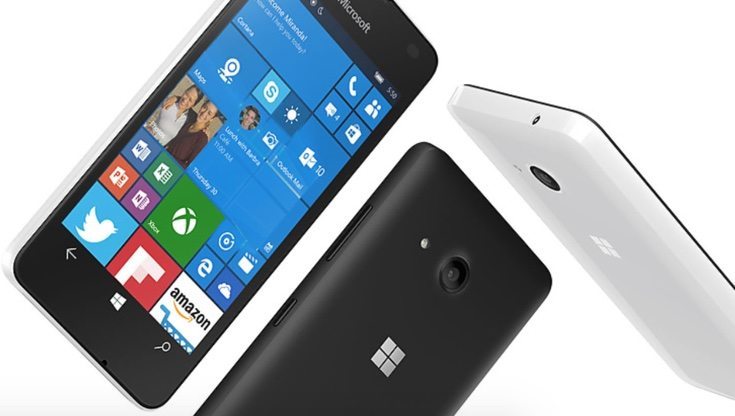 While the recently announced Lumia 950 and 950 XL cater for the high end of the market, we shouldn't forget that many people want a smartphone in the more affordable range. The Lumia 550 was unveiled at the same time as the 950 and 950 XL and is due to release from December with a budget price tag. Today we're looking at the Lumia 550 vs Galaxy J2 in a specs and price shootout.
Although the Lumia 550 runs Windows 10 Mobile and the Galaxy J2 is an Android handset, they both have some similar specs. If you are open-minded to either operating platform these are both reasonably priced devices so you might be trying to choose between them. Let's outline the key specs and more of the Lumia 550 vs Galaxy J2 so that you can see what they have to offer.
Processors
The Microsoft Lumia 550 is powered by a 1.1GHz Snapdragon 210 quad-core processor with Adreno 304 graphics. The Samsung Galaxy J2 has a 1.3GHz Exynos 3475 quad-core processor and Mali-T720 graphics.
Display
The Lumia 550 has a 4.7-inch display with HD resolution of 1280 x 720 resulting in 315 ppi. The Galaxy J2 has a 4.7-inch Super AMOLED display with resolution of 960 x 540 and 234 ppi.
RAM and Storage
There's not much between them here and they both have 1GB of RAM and 8GB of internal storage. However the Lumia 550 storage is expandable to 200GB via microSD while the Galaxy J2 is expandable to 128GB.
Camera set-up
It's a draw as both have a 5-megapixel rear camera with autofocus, LED flash, and 720p video capture. They both also have a 2-megapixel front-facing unit.
Battery
The Lumia 550 has a removable 2100 mAh battery while the Galaxy J2 has a removable 2000 mAh battery.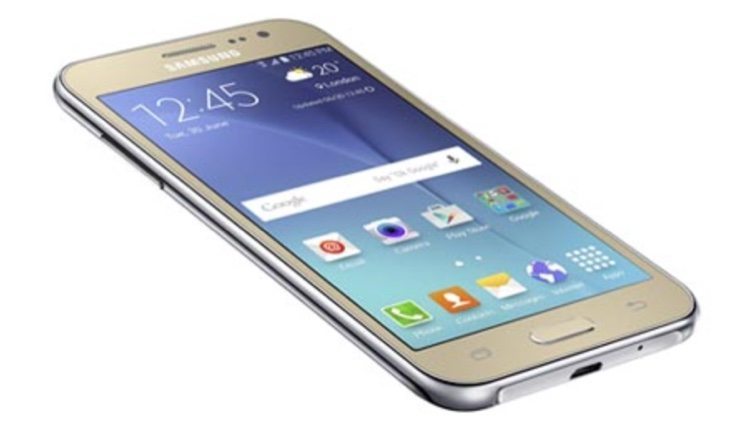 Connectivity
Both phones support 4G LTE, 3G, WiFi 802.11 b/g/n with WiFi hotspot, Bluetooth 4.1, GPS, and microUSB 2.0. The Galaxy J2 also features WiFi Direct.
Operating System
Microsoft's new Lumia 550 runs Windows 10 Mobile while the Galaxy J2 runs Android 5.1.1 Lollipop.
Dimensions and Weight
The Lumia 550 measures 136.1mm x 67.8mm x 9.9mm and weighs 141.9g. The Galaxy J2 measures 136.5mm x 69mm x 8.4mm and it weighs 130g.
Price
Pricing varies by market and also retailer so we'll give a couple of examples. The official Microsoft UK online store does not list the Lumia 550 just yet but buyers can pre-order it from Carphone Warehouse with a price of £89.99. The Lumia 550 price in India hasn't been announced yet but we've seen it estimated at anywhere between Rs. 8.999 and Rs. 9,500. Samsung's official store in the UK doesn't include the Galaxy J2, but we've seen it on Amazon UK for around £125. In India the Galaxy J2 launched at Rs. 8,490 but it can now be found slightly cheaper at some retailers.
As far as specs and are concerned it's a mixed bag. The Lumia 550 has a higher resolution display, a higher level of expandable storage, and slightly more battery capacity. On the other side of the coin the Galaxy J2 has a faster processor, and it's also slimmer and lighter. Of course prospective buyers should also consider the features, designs and builds of the handsets. For some the fact that one runs Windows 10 and the other runs Android might also be a major factor.
If you have been thinking of buying one of these two smartphones we're interested to hear your final choice of the Lumia 550 vs Galaxy J2. Which will you purchase and why?