Moto X Pure Collection limited editions for designer pizazz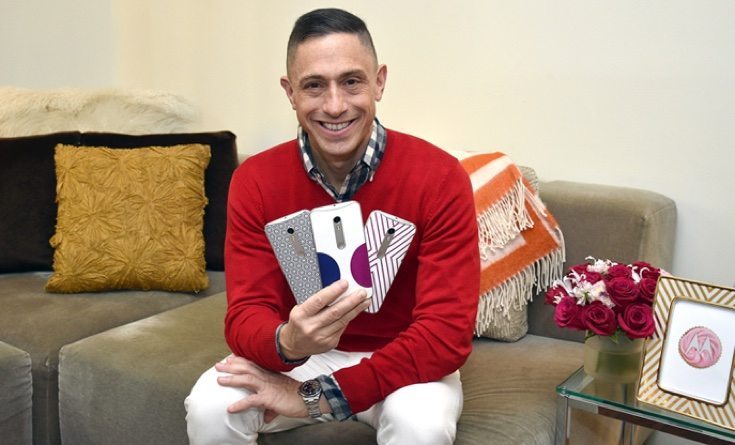 The Moto X Pure Edition is the US variety of the Moto X Style that launched elsewhere, and buyers can already customize their handsets with Motorola's Moto Maker. Now we have news of the Moto X Pure Collection limited editions that bring a designer touch. These handsets are the result of collaboration between Motorola and designer Jonathan Adler.
There are three different limited-edition handsets in the new Moto X Pure Collection and Motorola describes them as "eye-catching, stylish phones." If you don't want to customize your own version of the Moto X Pure with Moto Maker, these could be a good alternative. They will certainly stand out from the crowd, as the Jonathan Adler designs cannot be replicated through Moto Maker.
These Moto X Pure Collection handsets can be pre-ordered from November 24 and are planned to go on sale from December 3. They all have 32GB of internal storage and are each priced at $474.99. Incidentally that's the same price you'll need to pay for a 32GB Moto X Pure with wood or leather reverse through Moto Maker.
Internals remain the same, so the Moto X Pure Collection designer phones have a Snapdragon 808 hexa-core processor. 5.7-inch display with Quad HD resolution of 2560 x 1440, and 3GB of RAM. There's a 21-megapixel rear camera with dual-LED flash, and up front is a 5-megapixel camera that also has flash. Juice comes from a 3000 mAh battery, and it runs Android 5.1.1 Lollipop with a planned upgrade to 6.0 Marshmallow.
As part of this collaboration with Motorola, Jonathan Adler also gives some holiday gifting tips that you can see at the Motorola source below. Do you like the idea of having a Moto X Pure Edition smartphone with a touch of extra pizazz? Will you be buying one of these Moto X Pure Collection handsets for yourself or as a gift for someone else this holiday season?
Source: Motorola
Via: Phone Arena