Samsung Gear S2 update adds new features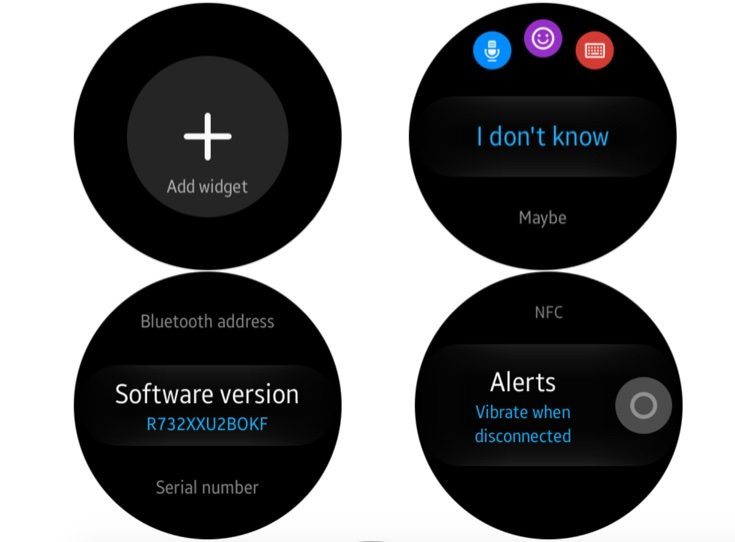 If you have already purchased the Samsung Gear S2 smartwatch this next item of news is for you. A new firmware update has arrived for the device starting in South Korea, and it's likely to also roll out for the watch in further markets. This Samsung Gear S2 update adds new features, and is likely to be pre-installed as the device becomes available to more markets.
Availability of the Samsung Gear S2 is confined to certain markets at the moment but will soon reach more regions. The new firmware update for the wearable technology device has just become available to users in South Korea and it has build number R732XXU2BOKF. An official changelog isn't available, but a senior XDA Developers Forum member (supersoulfly) has given details of the changes noticed so far with this Samsung Gear S2 update.
New features for the Gear S2 include an Auto open apps option so that an app is automatically opened when you stop scrolling through your apps list. There is also an alert option under 'connections' in settings so that if the Gear S2 is disconnected from your phone it will notify you via vibration. A further change is a new screen timeout option with the option to choose intervals of 15 seconds, 30 seconds, 1 minute, or 5 minutes.
Other new inclusions with the Samsung Gear S2 update are an 'add widgets' label, a trash can when swiping up to dismiss a notification, and a new happy face replacing the emoji symbol for notification replies. Scratching right from the watchface menu you'll find an 'add template' option, and there are also some new watch faces. Some new apps have also been added. These include a world clock, Starbucks, Flipboard news, and a navigation app, with the latter being specific to South Korea.
The notification text font can be made larger by double-tapping the screen, and there is also a notification indicator option in display. A small orange circle will be visible on the watchface until the notification has been viewed, although this only applies if notifications are not set to wake up the display. You can check out more details and screenshots of some of the changes at the source below.
What do you think of the improvements and new features on offer with this Samsung Gear S2 update? Are you hopeful that the update will reach the device in further regions soon?
Source: XDA Developers Forum
Via: SamMobile