Moto 360 2nd gen India launch on December 1st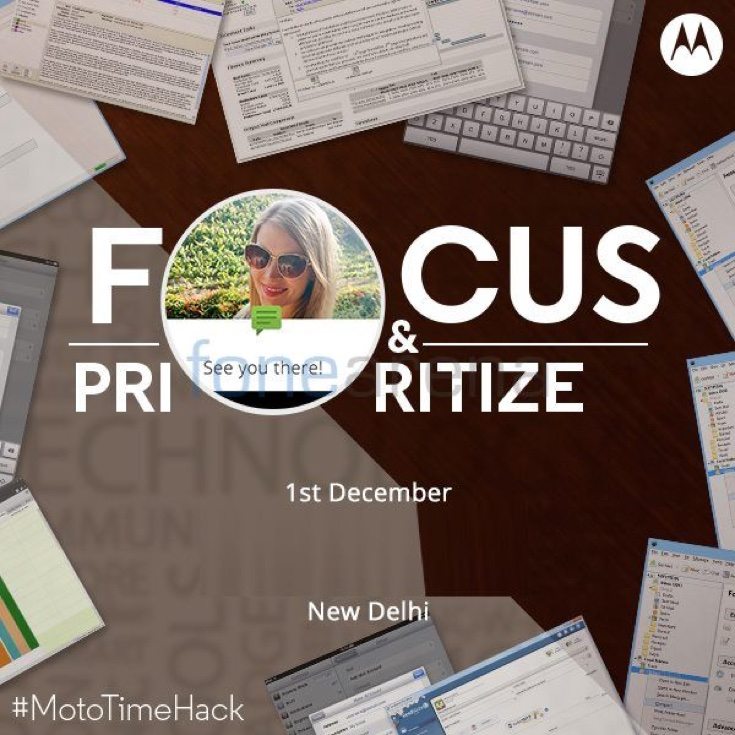 Fans of wearable technology devices will know that the Moto 360 (2015) was unveiled at IFA Berlin back in September. Buyers in India who have been waiting to get hold of it will be pleased to know that the Moto 360 2nd gen India launch is now expected for December 1st. There's only a week to go so there's not much longer to wait.
Motorola has sent out invitations to a device launch next Tuesday, and although the next-gen Moto 360 isn't named, it seems pretty certain that it will be the subject of the launch. This is especiatlly the case as the image on the invite shows a circular dial and carries the hashtag #MotoTimeHack.
The new Moto 360 is an Android Wear smartwatch, and follows on from the popular original Moto 360 that released in September 2014. Two different Moto 360 2nd gen sizes are available, one with a 46mm body, 1.56-inch display, and 400 mAh battery, and the other with a 42mm body, 1.37-inch display and 300 mAh battery. A Moto 360 Sport 2nd gen was unveiled at the same time so there are three different options in total.
When the Moto 360 was originally announced the company gave US pricing starting from $299 and going right through to $430. The Moto 360 2nd gen price for India hasn't been officially confirmed yet, but those US prices work out at between Rs. 20,000 to Rs. 29,000. Remember though, that pricing often differs according to market so this is just a guideline for now. We should hear confirmed pricing at the event.
You can read more about the different versions of the Moto 360 2015 in our original launch article on the device. Have you been waiting for the Moto 360 2nd gen versions to arrive for sale in India? Which model are you most interested in, and what sort of price are you willing to pay? Drop us your comments in the box below to let us know.
Source: Fone Arena