Galaxy Note 5 gold color reaches AT&T and Verizon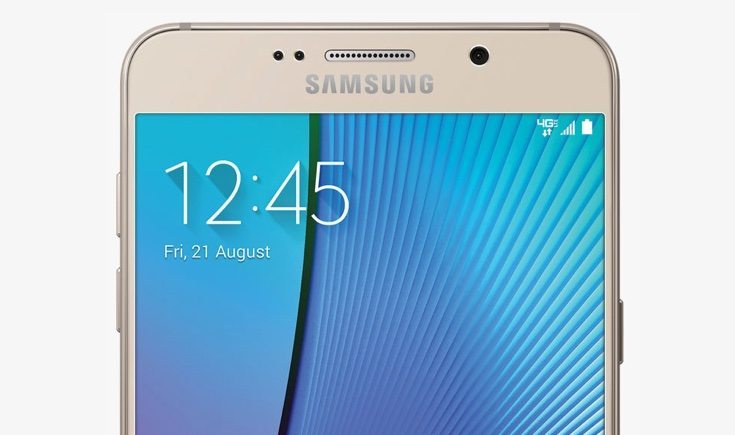 When the Samsung Galaxy Note 5 was unveiled in August we heard it would be offered in four colors, Black Sapphire, Gold Platinum, Silver Titan, and Pearl White. Not all regions and carriers have had all of the choices available, but at long last the Samsung Galaxy Note 5 gold color has reached AT&T and Verizon.
It was only recently that T-Mobile finally put the gold Galaxy Note 5 up for grabs. Now the two biggest US carriers AT&T and Verizon are also offering this color variant. However, the internal storage options differ by carrier, so you'll need to bear that in mind when making your purchase.
The gold colored Galaxy Note 5 64GB option is on sale at AT&T with a price of $349.99 on the usual two-year contract. Alternatively you can purchase it on one of the carrier's installment plans for 30 monthly payments of $28, or full retail price $839.99. The gold Galaxy Note 5 offered by Verizon has 32GB of internal storage. The full price on Big Red is $696 or qualified customers can choose to pay $24.83 monthly payments for two years with $0 down.
The specs are the same as for the other colors of the Note 5, and key points are an Exynos 7420 processor, a 5.7-inch display with Quad HD resolution, and 4GB of RAM. You might like to take a look at our previous Galaxy Note 5 posts for much more information, such as benchmarks, speed tests, comparisons with other handsets, and accessories news.
The Galaxy Note 5 currently runs the Android 5.1.1 Lollipop operating system and has been tipped for an update to Android 6.0 Marshmallow in December, although that has not been confirmed by Samsung yet.
Are you pleased to hear that the Samsung Galaxy Note 5 gold color is now being offered by AT&T and Verizon? Maybe you've already added this phablet to your holiday wish list? Drop us your comments in the box below.
Sources: AT&T AND Verizon
Via: Slashgear