iPhone 6k design has BlackBerry style keyboard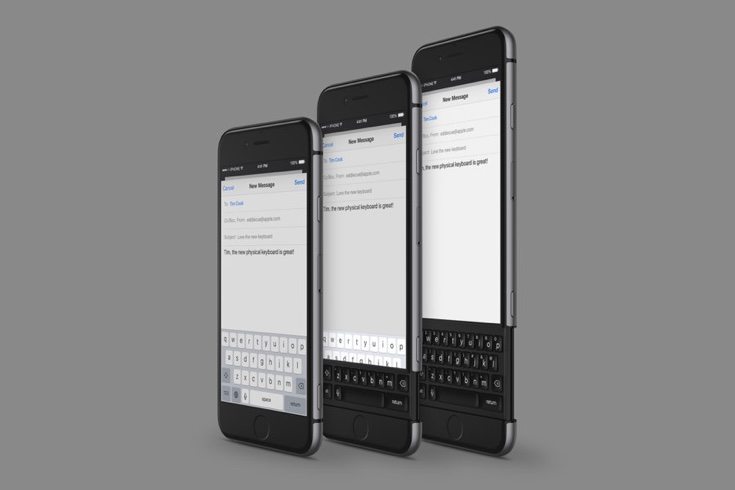 The iPhone 6S and BlackBerry Priv are both generating plenty of interest right now, for very different reasons. Concept designers are constantly coming up with new ideas, so meet the iPhone 6k. This design combines elements of both as it has a physical BlackBerry style keyboard.
The iPhone 6S is Apple's latest and greatest while the BlackBerry Priv has high-end specs and a slidout keyboard for those who still like a physical experience in this respect. It's often interesting to see future smartphones envisioned, and some people may have wondered about a possible iPhone with a physical keyboard at one point or another.
CURVED/labs have made this easy to imagine by creating the iPhone 6k. Basically it's an iPhone 6S but with a sliding keyboard. While many Apple device enthusiasts may think this is a big no-no, there are also bound to be some who like the idea. The dimensions of the handset are the same as the iPhone 6S, but there's a backlit QWERTY keyboard concealed within the case. The press of a button will pop up the keyboard that has a similar arrangement to the virtual iOS keyboard.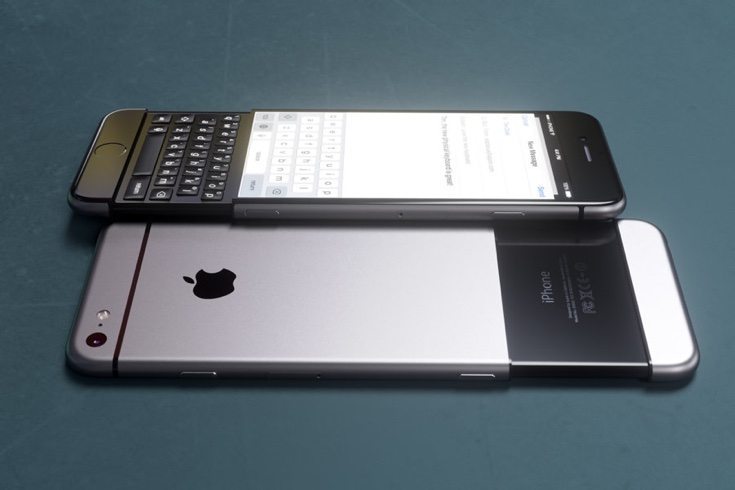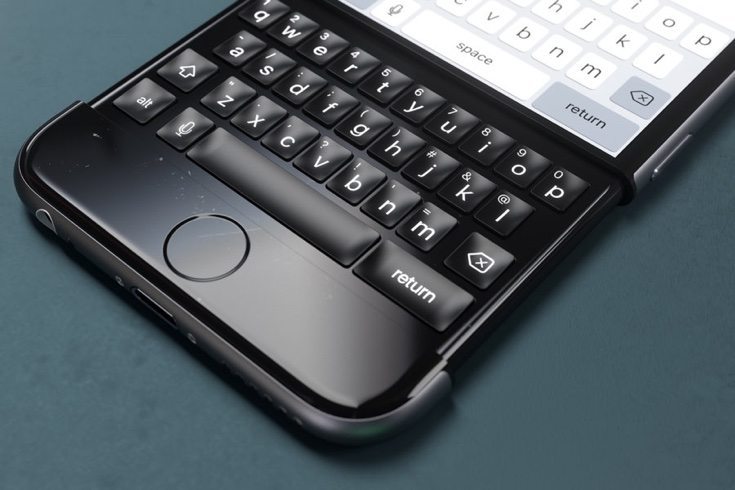 Although this iPhone 6k design still features a Home button, the Touch ID is instead incorporated with the glass front. Questions might be raised about the durability of a slideout physical keyboard in an iPhone, but then again that doesn't appear to be an issue with the BlackBerry Priv. By the way the keyboard for this iPhone 6k comes in black or white colors.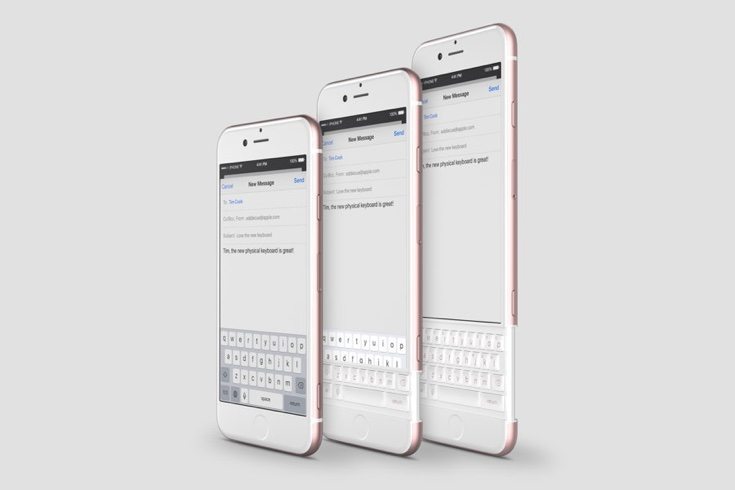 We've shown a few of the images of the new iPhone 6k design here, but you can see more at the source below. You might also like to check out a video that we've embedded below this article for an even better look at this concept. We're intrigued to know what readers think of this idea.
Do you think there's a place in the market for an iPhone with a BlackBerry Priv-like physical slidout keyboard? Would you be a potential buyer of something like the iPhone 6k shown in this design?
Source: Curved.de, YouTube
Via: Concept Phones
https://www.youtube.com/watch?v=L0zRr1jFW3U://