Lenovo Vibe P1 vs OnePlus X price and specs rundown
Two recent smartphones that are creating a fair amount of attention are the Lenovo Vibe P1 and the OnePlus X. There are some specifications similarities but also some big differences, and because they are in a similar price bracket some readers might be trying to decide between them. We're considering the Lenovo Vibe P1 vs OnePlus X in a price and specs rundown.
Processors
The Lenovo Vibe P1 packs a 2.3GHz Snapdragon 615 octa-core processor (four cores at 1.5GHz and four at 1GHz), and Adreno 405 graphics. The OnePlus X is powered by a 2.3GHz Snapdragon 801 quad-core processor with Adreno 330 GPU.
Display
The Vibe P1 has a 5.5-inch IPS display with Full HD 1920 x 1080 resolution resulting in 401 ppi. The OnePlus X has a smaller 5-inch AMOLED display with the same Full HD resolution resulting in 441 ppi.
RAM and Storage
The Lenovo Vibe P1 has 2GB of RAM and 32GB of internal storage (expandable to 128GB with microSD). The OnePlus X has 3GB of RAM and 16GB of internal storage (also expandable to 128GB).
Camera set-up
The Lenovo phone has a 13-megapixel rear camera with phase detection autofocus and dual-LED flash, as well as a 5-megapixel front-facing shooter. The OnePlus X has a 13-megapixel rear camera with phase detection autofocus and LED flash, and also an 8-megapixel front-facing camera.
Battery
Now here's a major difference. The P in the Lenovo Vibe P1 title stands for power, and it's juiced by a very sizeable 5000 mAh battery. The OnePlus X has a more averagely sized 2525 mAh battery. Both handsets have non-removable batteries.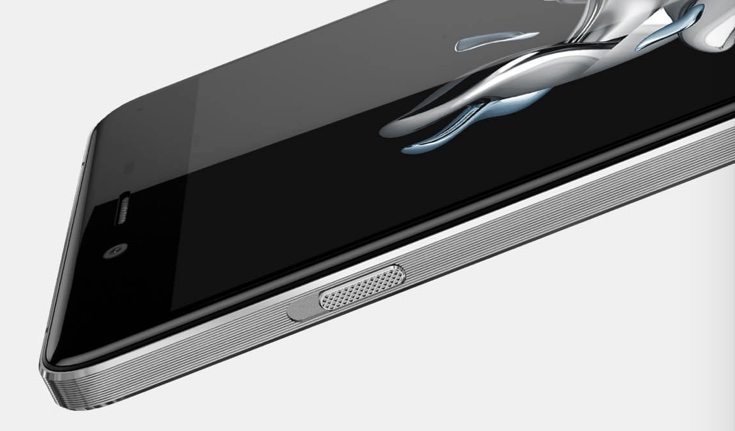 Connectivity
The Lenovo Vibe P1 supports 4G LTE, 3G, dual band WiFi a/b/g/n/ac, WiFi Direct, Bluetooth 4.1, GPS, microUSB 2.0, and USB OTG. The OnePlus phone supports 4G, 3G, WiFi b/g/n, Bluetooth 4.0, GPS, and microUSB 2.0.
Operating System
The Vibe P1 runs Android 5.1 Lollipop with Lenovo's Vibe UI, while the OnePlus X runs the Android 5.1.1 Lollipop-based OxygenOS UI.
Dimensions and Weight
The Lenovo handset measures 152.9mm x 75.6mm x 9.9mm and weighs in at 189g. The OnePlus phone measures 140mm x 69mm x 6.9mm and weighs 138g.
Price
Obviously the pricing varies by region and retailer so we'll give a couple of examples. The Lenovo Vibe P1 launched with US pricing from $279. It also recently launched in India with a price of Rs. 15,999. The OnePlus X Onyx version launched at $249, and in India it's priced at Rs. 16,999.
It's worth pointing out that these are both dual SIM handsets. Also the OnePlus X comes in a standard Onyx or limited edition Ceramic variant, which has a higher price. We've focused here on specs, but buyers may also want to consider the various features of these phones, design preferences, and after sales service. As far as specs are concerned there are some real swings and roundabouts.
The Lenovo Vibe P1 benefits from an octa-core processor, has a larger display, more inbuilt storage, dual LED flash, and a significantly larger battery capacity. However, the display of the OnePlus X has higher ppi (because of it's smaller size), and there's a faster processor, more RAM, and a higher-megapixel front-facing snapper. It's also the more compact and the lighter of the two. Prospective purchasers will therefore need to think about the aspects of a smartphone that are most important to them when making a choice.
When you've considered this Lenovo Vibe P1 vs OnePlus X specs and price breakdown we'd like to hear from you? Which smartphone are you most likely to choose and why?