Acer Liquid X2 release date tipped for January of next year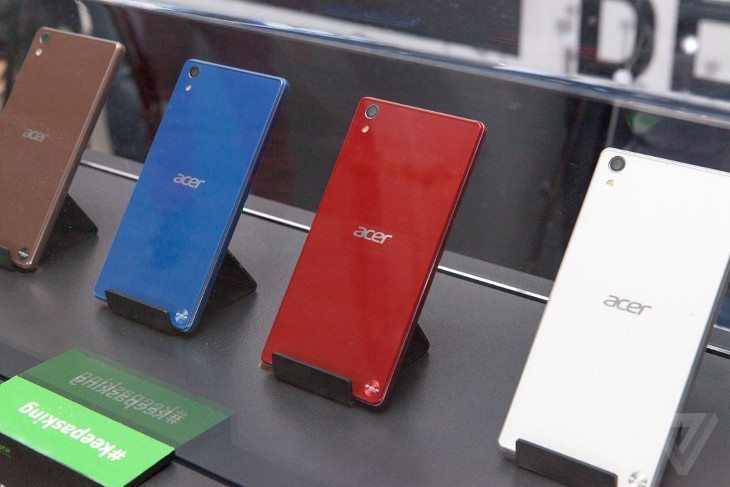 Back in April of this year, Acer announced an interesting smartphone called the Acer Liquid X2. While the device was supposed to roll out over the summer, it never showed up but a new report suggests we won't have to wait much longer.
Acer didn't crank out as many smartphones or slates as Samsung or HTC this year, but they did put out several devices that caught our eye. The Acer Liquid X2 was one of them, but it wasn't due to its looks or any top-tier specs. The Acer Liquid X2 has a battery larger than what you'll get in most smartphones, and it's one of handful of devices to have three SIM card slots.
In the states and other parts of the globe, Dual SIM handsets are still fairly uncommon. Triple SIM card phones exist, but are far from the norm and we've yet to see any of the big manufactures latch on to the tech. The Acer Liquid X2 is set to be one of the first major smartphones with three SIM card slots, and the rest of the specs aren't bad either.
The Acer Liquid X2 is powered by a 64-bit MediaTek octa-core chip and 3GB of RAM, and you'll get plenty of storage out of the box with 32GB. The display puts the device in the phablet class thanks to a 5.5-inch 720p panel, and the camera combo is more than sufficient with 13MP sensors on the front and back. Throw in a massive 4,000mAh battery and the aforementioned three SIM card slots, and you've just met the Acer Liquid X2.
Unfortunately, when it comes to the Acer Liquid X2 price things are no more clear than they were earlier in the year. Pricing and availability are still very much up in the air, but the handset is now expected to arrive in January of next year.
Would you like to see the Acer Liquid X2 come to your region when it's released?
via- Phonearena       source: Soyacincau