HTC One M8 tipped for Android Marshmallow in 2 weeks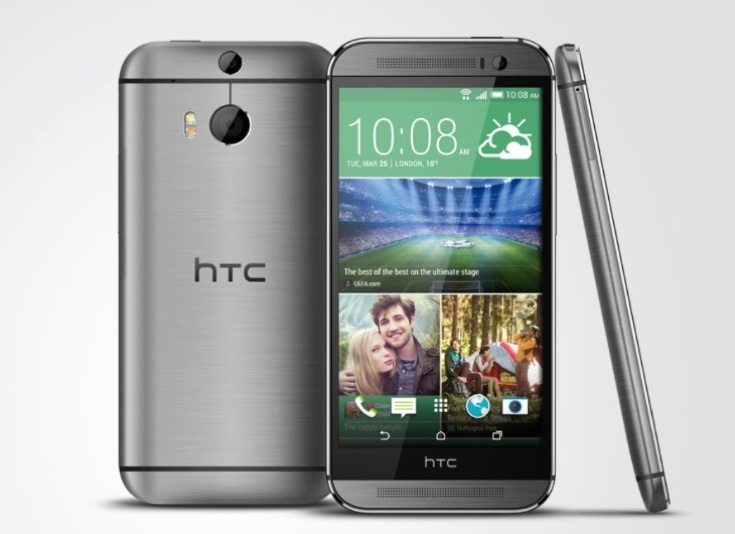 The question we are asked most frequently at the moment regards when the Android 6.0 Marshmallow update might be available for particular devices. Some big-name manufacturers have already supplied some details of smartphones and tablets that will receive this upgrade, and one of these is the HTC One M8 that released last year. Now the HTC One M8 is tipped for Android Marshmallow in around 2 weeks.
In late September HTC issued a list of devices that were confirmed for the update to Android Marshmallow at some point. Unsurprisingly the HTC One M8 was one of several smartphones on this list, although no specific dates were given for when the update would be available. However, HTC did say that the Marshmallow upgrade for both the HTC One M8 and this year's One M9 would start rolling out by the end of 2015.
Many readers will have heard of prolific leaker @LLabTooFeR who often tweets tidbits of information about devices and updates. The leaker has taken to Twitter once again to say that the final Android 6.0 Marshmallow update (along with HTC Sense 7.0) will be available for the HTC One M8 in approximately two weeks. However, it's worth pointing out that this is when the update is tipped to roll out for the One M8 in Europe, as shown below.
Final M8 Android 6.0 and Sense 7.0 update for Europe will be available in about 2 weeks. It will be in build range 6.12.401.x …

— LlabTooFeR (@LlabTooFeR) December 2, 2015
Although the tweet specifically mentions Europe, we should say that once an update arrives in one region we very often see it spreading to further markets pretty quickly. However, the process can still take some time, and carrier models are often among the last to receive Android updates.
Obviously this HTC One M8 update news is not officially from HTC, but this leaker has a good reputation for giving reliable info about the company's products and device updates. Therefore we're inclined to think that HTC is indeed on track to push out the 6.0 Marshmallow update for the One M8 before the year is out.
We expect to see reports from HTC One M8 users that they are receiving this update within the next few weeks. Are you itching to upgrade your HTC One M8 to Android Marshmallow? If you are one of the first to receive Android 6.0 for this smartphone, why not let us know by dropping us a comment.
Source: LlabTooFeR (Twitter)