Galaxy Note 4 Marshmallow update arrival reported by some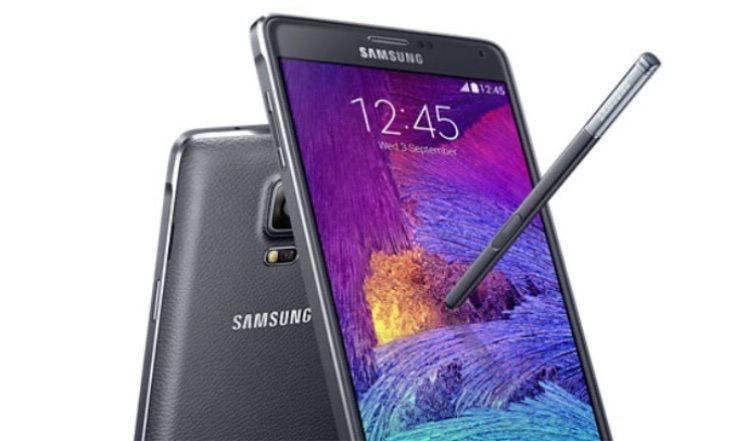 Many device owners are patiently (or not so patiently) waiting for the Android 6.0 Marshmallow update for their smartphones and tablets. Last month a leaked roadmap of upgrade plans for Samsung devices emerged, with the first device in line looking like the Galaxy Note 5. However, the Galaxy Note 4 Marshmallow update arrival is now being reported by some.
It can take many months for some manufacturers and carriers to push out these updates, and Samsung usually keeps customers pretty much in the dark. The last leaked roadmap we saw about this upgrade listed the Galaxy Note 5 to receive the update in December, with the Galaxy S6, S6 Edge, and S6 Edge+ arrival scheduled for January. The Samsung Galaxy Note 4 appeared with an expected Marshmallow release in February.
Now it's being reported that the Android 6.0 update has been received already by some units of the Galaxy Note 4. One of them is in fact is owned by an editor at tech site Napidroid. The fact that Android 6.0 Marshmallow builds are ready for the Note 4 is likely to surprise many readers, but before you get too excited we should say that this is not a widespread rollout just yet.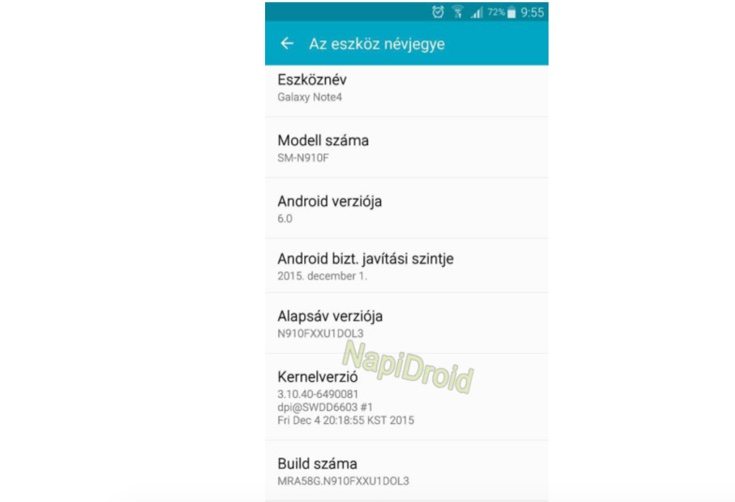 From the information supplied so far it does look as though this update is genuine, and the firmware build is version N910FXXU1DOL3X. However, if you have the Samsung Galaxy Note 4 you'll know that software support for the phablet has been poor up to now. Therefore rather than a treat to compensate for this, it looks more likely that the update has been pushed out to a limited amount of units of the Note 4 by mistake. After all it would be highly unlikely that it was meant to arrive for this device before 2015 flagships.
Whether or not this is the final update is therefore in question. Nevertheless it does bring new features such as the screen-off memo function from the Galaxy Note 5. It also offers features from the newer version of Samsung's TouchWiz that appeared with the Galaxy Note 5 and Galaxy S6 Edge+, such as the new Air Command menu and new app icons. Another area of improvement is said to be performance, although it's noted that there is sometimes lag with the multitasking menu.
In conclusion, while we'd love to be able to say that the widespread update for the Samsung Galaxy Note 4 is imminent, don't hold you breath. Also remember that once Android 6.0 Marshmallow does start rolling out for the Note 4, it could take quite some time to reach all regions and carrier versions. It would be good to be proven wrong though, so if you have the Galaxy Note 4 and have already received the Marshmallow update (or receive it soon), please do let us know in the comments box.
Source: NapiDroid
Via: SamMobile