Lumia 850 plot thickens with new Iive images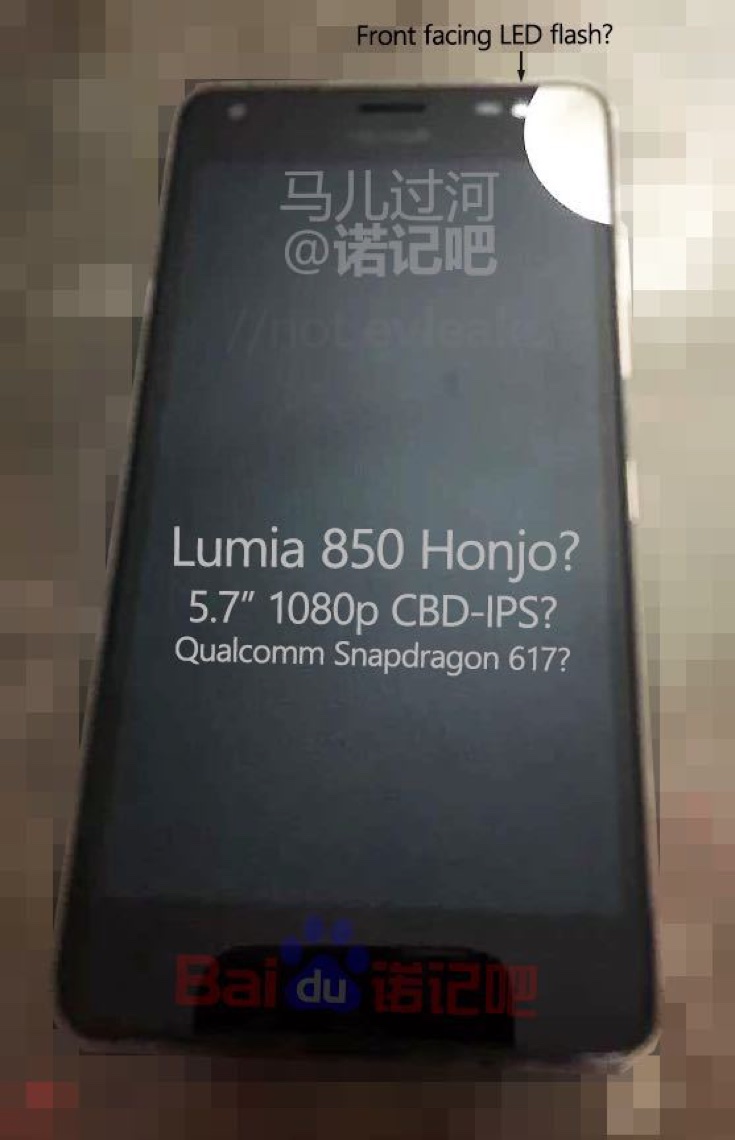 It was several months ago that we first heard rumors of a Microsoft Lumia 850. The high-end Microsoft Lumia 950 and 950 XL and budget Lumia 550 were eventually made official but the Lumia 850 was a no show. Recently we reported on some leaked renders for the 850, and now the Lumia 850 plot thickens as new live images have surfaced.
It was in July that we first gave some leaked specs for devices dubbed the Lumia 850, Lumia 750, and Lumia 550. New Lumia phones always attract a good amount of interest so there may have been some waiting to see the unveiling of the 850 at the same time as the 950, 950 XL and 550. However, the Lumia 850 then seemed to disappear from the frame until last week when some unofficial renders of the device came to light.
This led to suggestions that the Lumia 850 may have been cancelled but we did get a chance to see what it would have looked like, even though all of the renders only showed the reverse and sides of the handset. Now these fresh live photos that are possibly the Lumia 850 have turned up on a Chinese blogsite, and the reverse of the handset does appear to be the same as shown in the renders that leaked last week.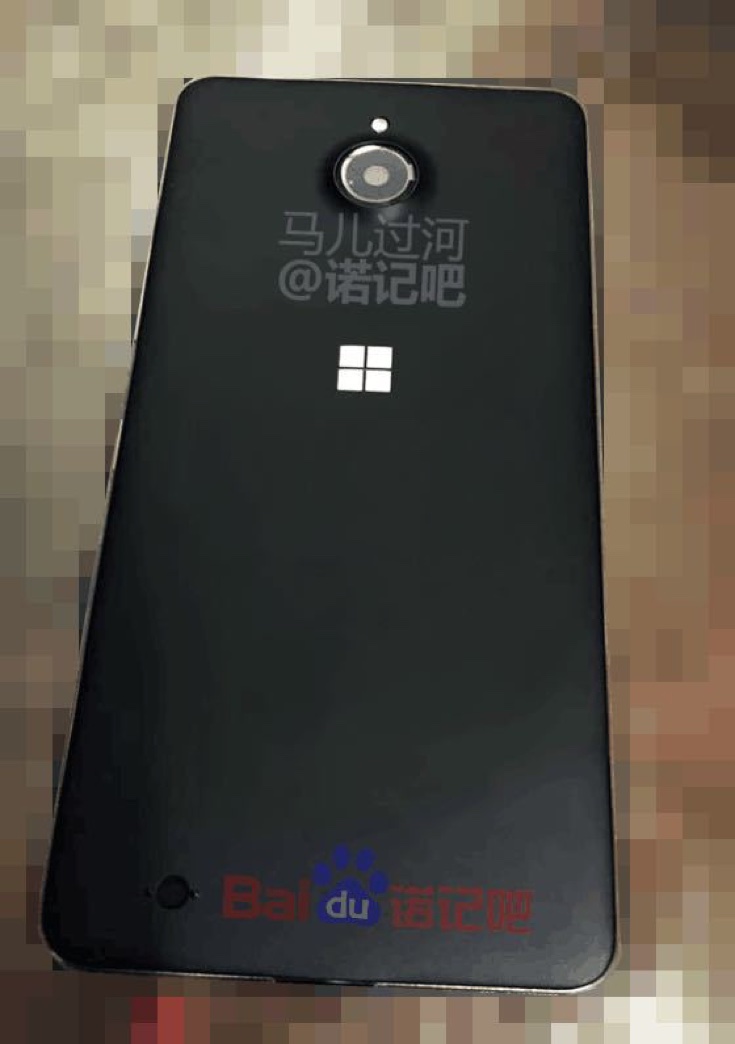 One of the new (low-quality) images also shows the front of the phone giving us a closer look. This is labelled as the Lumia 850 with the codename Honjo, and as well as an LED flash on the reverse it also looks as though there's a flash for the front-facing snapper. What remains unclear is whether these are images for a device that has been cancelled, or whether in fact there's still a chance the Lumia 850 may make it to a launch.
Another mystery here is with some specs shown on that same image, as it details a Snapdragon 617 processor and 5.7-inch device with Full HD resolution. The previous leaked specifications mentioned a Snapdragon 410 processor and 5-inch HD display, although it's possible that the hardware has been changed since that initial spot. After all the first leaked specs we saw of the Lumia 550 had stepped up somewhat by the time it was officially launched.
Of course we have no way of being able to verify whether these new images are of the Microsoft Lumia 850 or not, and it's certainly the case that they are low quality shots. While we wait to hear more we'd like to hear your thoughts. Do you feel these images could be the real deal? Do you think the Lumia 850 will ever be released or not? Let us have your comments.
Source: Teiba.baidu
Via: NPU