Google Pixel C price details for UK, available now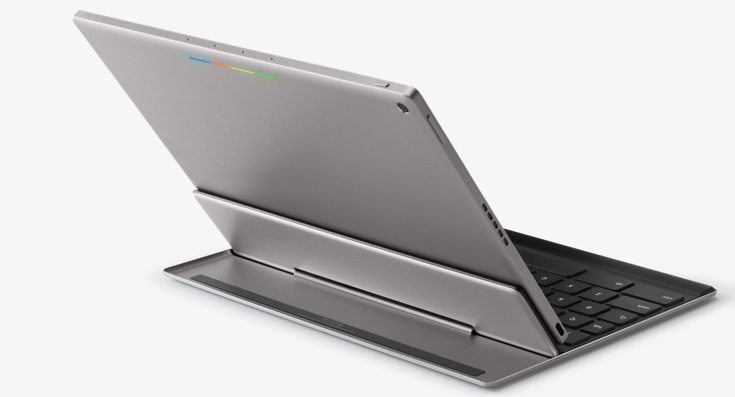 Two days ago we reported on the release of the new Google Pixel C tablet and pricing for the US market. Now we can tell you the Google Pixel C price details for the UK, and the good news is that it's available now. If you order it you can have your hands on this high-end tablet within a few days.
The Pixel C is a stylish looking silver tablet with an anodized aluminium build, and can be used more like a laptop with the use of an additional keyboard. It looks like a premium device that will appeal to plenty of people, and it comes in 32GB or 64GB internal storage models. The Google Pixel C price for the 32GB model is £399 while the 64GB option price is $479. Both include free shipping.
You can buy either model now from the Google Store, and the listing says it will leave the warehouse in 1 to 2 days. If you want the Pixel C Keyboard accessory the price is £119. Alternatively there's a Pixel C Folio Keyboard, also at £119. For its money this tablet offers some very decent specs.
The Pixel C tablet is powered by an Nvidia Tegra X1 processor and Maxwell graphics and has a 10.2-inch display with resolution of 2560 x 1800 resulting in 308 ppi. There's 3GB of RAM, an 8-megapixel rear camera, and a 2-megapixel front-facing snapper. It features stereo speakers, quad microphones, and a USB Type C port. It has a 34.2w battery that Google says will give up to 10 hours of use.
The tablet measures 242mm x 179mm x 7mm and weighs 0.517 kg. This is not a Nexus device but it has been 100% designed by Google and will receive timely future Android updates. The Pixel C releases running the Android 6.0 Marshmallow operating system. You can see much more details about the tablet or order it at the Google Store source below.
Are you satisfied by the Google Pixel C price for the UK? Have you already decided you are going to purchase this new high-end tablet?
Source: Google Store