DROID Turbo 2 Star Wars edition available through Verizon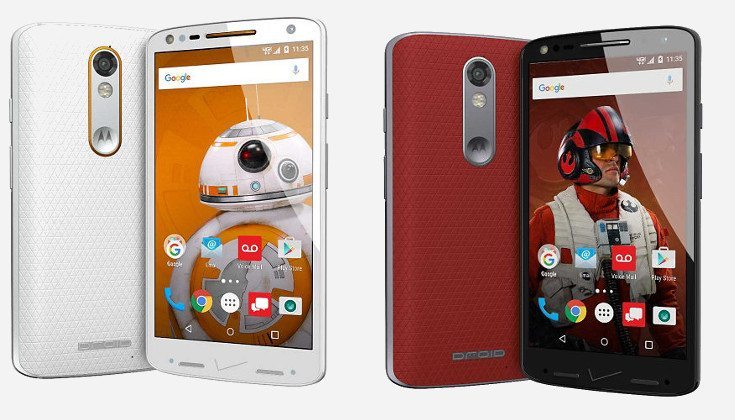 In about a week, there's a pretty big movie going to debut from a popular franchise. If you are a fan and have a service with Big Red, you'll be pleased to know a series of DROID Turbo 2 Star Wars edition smartphones have just launched through the carrier.
The Force is strong with Verizon. The carrier has put out several Star Wars-themed promotions ahead of The Force Awakens including those cool VR headsets we told you about earlier this month. Their latest promo is their greatest as there are now five DROID Turbo 2 Star Wars editions featuring characters from the new film.
Moto Maker allows consumers to customize their handsets, and Verizon has taken the guesswork out of things for the DROID Turbo 2 Star Wars edition smartphones. While you could theme these up yourself, there is are matching wallpapers and a few other perks of that nature. As for the devices themselves, the characters represented include BB-8, Kylo Ren, First Order Storm Trooper, Poe Dameron, and Rey.
Verizon's new Star Wars promo is live today in stores and online with both the 32GB and 64GB editions listed. You can check out pictures of all the handsets or find out more information about them at the link below.