Moto X 2nd gen Marshmallow update gets off the mark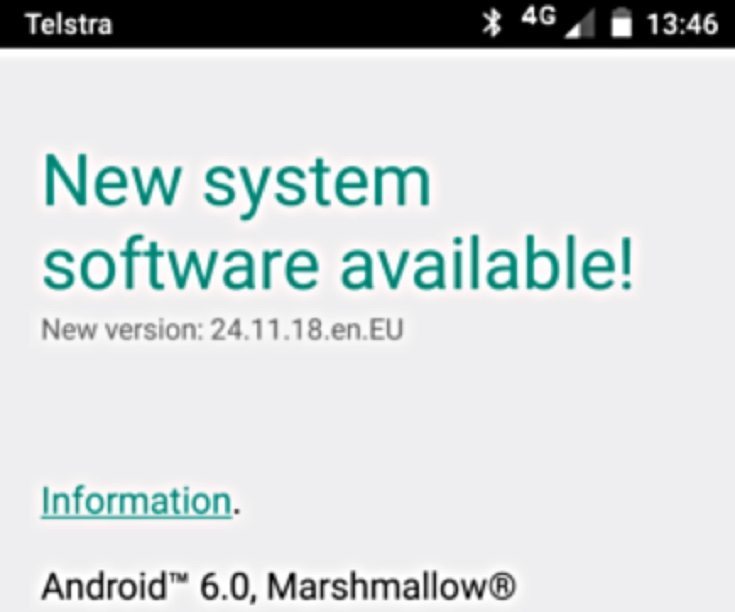 When Google formally announced Android 6.0 Marshmallow at the end of September, Motorola was quick to give some information about devices that would receive the update and one of those was the Moto X 2014. Now it's reported that the Moto X 2nd gen Marshmallow update has just started rolling out.
In recent weeks we've seen Android 6.0 arriving for the Moto X Pure and Moto X Style (2015). Now the update is reaching the Moto X 2nd gen (2014), and news suggests that it has started to release in India and Australia so far. The upgrade is 884MB in size and brings the software version to 24.11.18.
There's some confusion over the update arriving for this device in Australia, as when Motorola first confirmed it for the update the company only mentioned the update for Latin America, Europe, and Asia. A screenshot does show the 6.0 update for the Moto X 2nd gen on Telstra though. Therefore Motorola has either included Australia under Asia, or alternatively the update has arrived for an imported unit.
This Moto X 2nd gen Marshmallow update will bring your device plenty of improvements, new features, and performance optimizations. Some of the new features are Google now on Tap in-app assistance, refreshed app permissions with more control, and battery smart features.
If you have the Moto X 2nd gen outside India or Australia this is still good news. Once we see an update start to roll out in one region, it usually spreads to further regions over the next few weeks. Therefore you can keep your fingers crossed that the update might reach your market soon.
We'd like to hear from readers about the Moto X 2nd gen Marshmallow update, as it would be interesting to track its progress. If you receive this update for the device, do let us know, and also please tell us your region.
Source: GSMArena