HTC Vive pre-orders set to begin February 29, shipping starts in April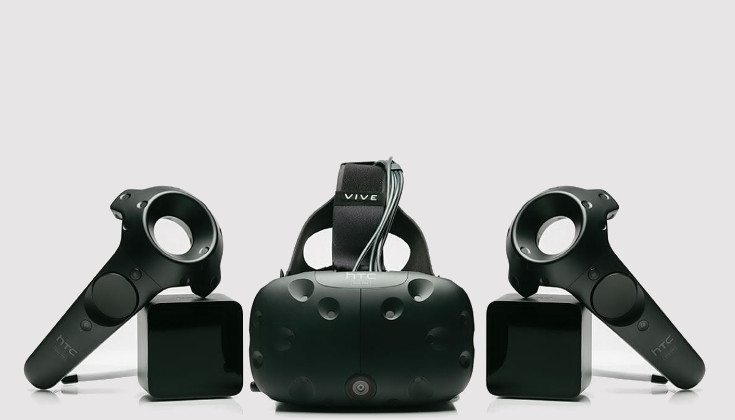 Last week, we learned of the Oculus Rift price and release date, and now it's time for some news on its main competitor. The HTC Vive pre-order date has been announced, and you'll be able to get on the list in a little over a month.
In case you've been out of the loop, Virtual Reality is going to be a very big deal in the near future. In other words, it's not going to be like the gimmicky old Virtual Boy from back in the day, as major manufacturers are signed on across the board with the tech. The HTC Vive is set to be the main competitor to the Oculus when it comes to PC-based VR, and today's announcement is good news for folks on the fence about the Rift.
The HTC Vive will go up for pre-order on February 29th with a release set for April. That's a fun day considering we only get it on leap yearm but it also presents a quandary for potential buyers given the Rift's release date. If you opt to hold off on pre-ordering, you could take in early reviews for the Rift while still being able to consider the HTC Vive but may have to wait to get one if it's as popular as we think it will be. That said, there's still one big question lingering over the HTC Vive release…
Fans of Oculus were none to pleased with the $600 price tag on the Rift, and while HTC is giving us a date for their headset, they haven't given us a price. There's a good chance the Vive will be quite a bit more expensive than the rift given its setup, but it shouldn't be as big of an obstacle to overcome as its built more towards full-room experiences whereas the Oculus currently geared towards the desktop.
Do you plan on picking up the HTC Vive if the price is right or are you already sold on the Rift?