Samsung Z1 Tizen 2.4 update set for January 22nd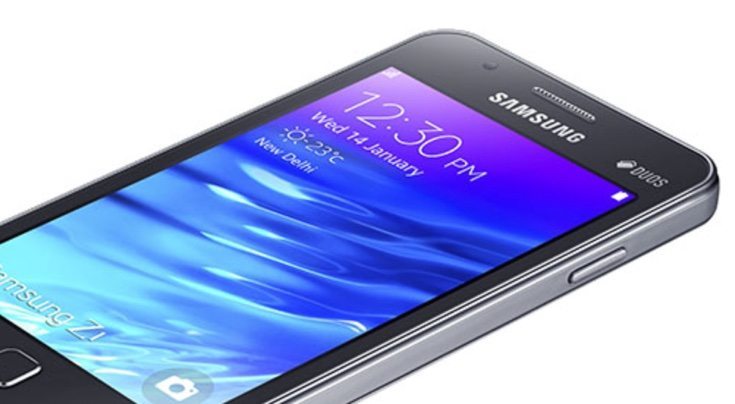 The Samsung Z1 runs the Tizen operating system and has been a pretty popular phone for developing markets since it released in January last year. It launched running Tizen OS 2.3, and in August a Z1 beta testing program was announced for Tizen 2.4. Now it's reported that the final version of the Samsung Z1 Tizen 2.4 update is set for January 22.
In September 2015 we reported that the Samsung Z1 Tizen 2.4 beta program was arriving for India, meaning that some owners of the phone would be able to check out the new firmware before it rolled out as a widespread release. If you're one of the many people with this handset waiting for the final version there's some good news today, and it comes directly from Samsung.
Samsung's R&D Institute Managing Director in India, Jason Dongwon Kwak, announced the news on Facebook. He posted that the Samsung Z1 Tizen 2.4 update (final version) would be released "around" the 22nd of this month and to "be patient." Given the fact that this comes straight from the horse's mouth it looks pretty certain that the Tizen 2.4 update will be arriving very soon indeed, in fact in the coming week.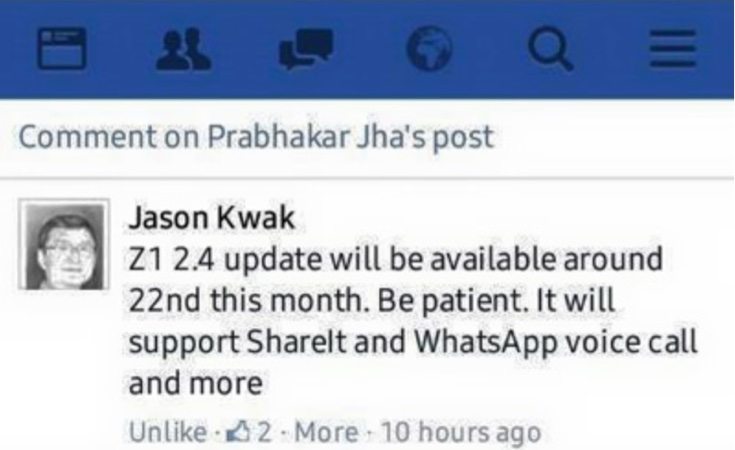 In the same message Kwak also said that the Samsung Z1 Tizen 2.4 update would offer WhatsApp voice calling, ShareIt and more. Just some of the other features of this upgrade to the operating system include improvements for adding or removing widgets, and an Ultra Data Saving mode. There's also user voice recording with a music track, enhanced messages, a choice of hiding personal messages, easy setup wizard and more.
Once the Samsung Z1 Tizen 2.4 update arrives for India, we would expect it to roll out for the phone in other markets such as Sri Lanka and Bangladesh before too much longer. This will be very welcome news for Z1 owners and we welcome your comments. If you have this phone are you pleased to hear that the final Samsung Z1 Tizen 2.4 update should be arriving for your phone by the end of the week?
Source: Facebook
Via: Tizen Experts