Elephone W2 Smartwatch gets listed for $79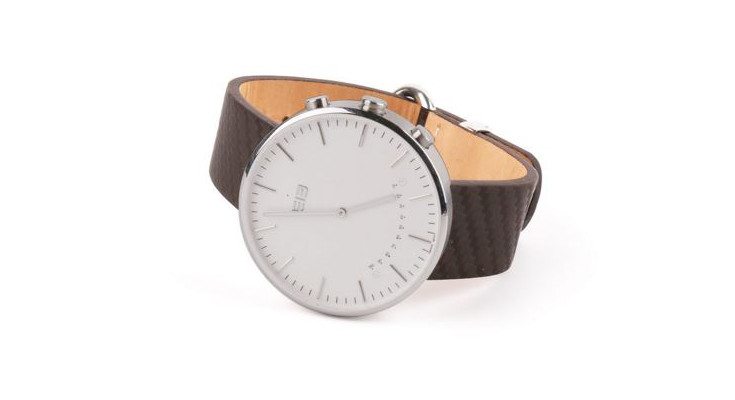 Last week we took a look at a new variant from Elephone in the Elephone P9000 Edge. Well, that wasn't the only new gadget in their arsenal as it joins the Elephone W2, the company's latest take on a smartwatch.
The ELE Watch was released last year as the company's first take on a true wearable, and while it didn't come with Android Wear as expected, it was still a nice looking device. Their second smartwatch is in the same vein and still smart, but could easily be mistaken for a traditional timepiece as it's missing some of the features possessed by its brethren.
Classy is the first word to come to mind when looking at the Elephone W2. The watch features a stainless steel casing with a dermis strap and keeps track of time thanks to a Rhonda762 Switzerland Movement. There's no touchscreen on the device, but sapphire crystal will protect the hands while a button battery keeps them ticking.
We wouldn't have covered the Elephone W2 if there wasn't smarter than your typical watch and its brains consist of various sensors and a Bluetooth module. We couldn't find any information on an actual chip, but it will have fitness tracking capabilities. Walking, Running and Sleep tracking are listed as features along with call alerts and a sedentary reminder in case you're getting lazy. Those features will work alongside the Health Mate app, which you can connect to through the wonders of Bluetooth.
The Elephone W2 may not be as smart as some of the other wearables in its class, but it appears to be a fine option if want something more traditional and easy on the wallet. The wearable is currently listed as In Stock on the company's official site and carries a price tag of $79.90. You can hit up the link below if you're interested in the Elephone W2 or want more information.