Asus Zenfone 3 prospects get benchmarked, reveals specs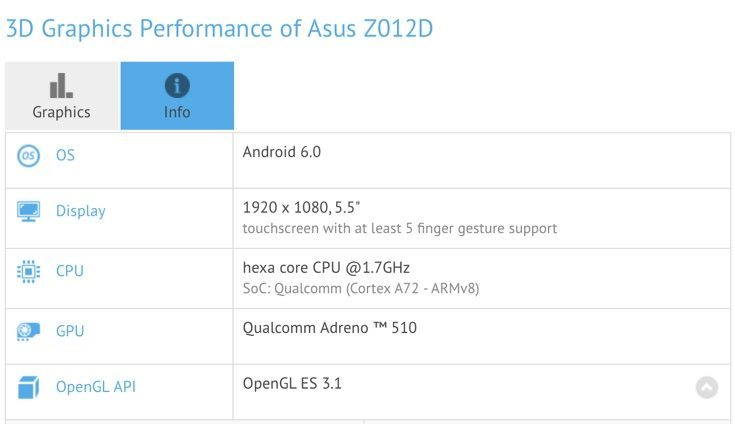 In 2015 Asus released its ZenFone 2 smartphone in a rather confusing amount of models and variants. That could be the case again for the ZenFone 3 although we'd like to be proven wrong. Leaks about the new phone have been trickling out, and now some Asus ZenFone 3 prospects have been benchmarked revealing some of the specs.
Asus is a really popular brand in many markets, and following the popularity of the Asus ZenFone 2 the next in the line should generate plenty of interest. Back in December we reported on the fingerprint sensor tipped for the next-generation ZenFone, and also on rumors from the supply chain suggesting the Asus ZenFone 3 might launch in May or June this year. While the ZenFone 3 has still not been made official yet, there are some interesting possibilities from benchmarking spots.
Two unnamed Asus handsets have shown up on GFXBench with different model numbers, and it's thought that they could be models of the Asus ZenFone 3 being tested. The first is the Asus Z010DD and specifications include a 1.5GHz Snapdragon 615 octa-core processor, Adreno 405 graphics, and a 5.9-inch display with HD resolution of 1280 x 720. This one is equipped with 3GB of RAM, 32GB of internal storage, a 12 or 13-megapixel rear shooter, and 5-megapixel front-facing camera.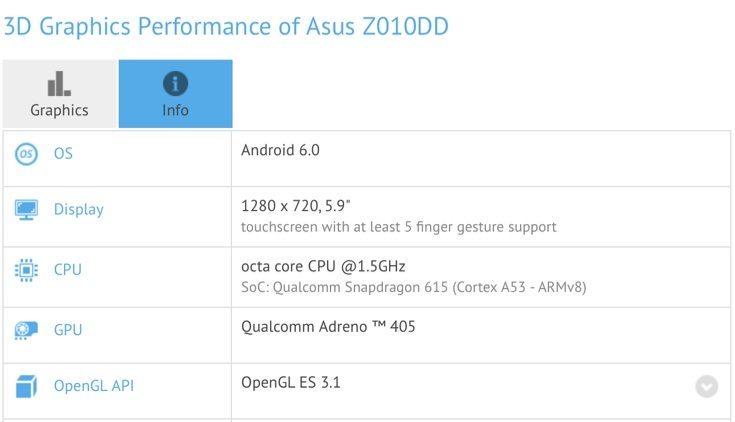 The other handset that has appeared in GFXBench filings is the Asus Z012D that packs a 1.7GHz Snapdragon 650 hexa-core processor, Adreno 510 graphics, and a 5.5-inch display with Full HD resolution of 1920 x 1080. This one also has 3GB of RAM and 32GB of internal storage, but no camera details are showing. Both of these Asus handsets were running the Android 6.0 Marshmallow operating system when benchmarked.
It seems more than likely that these will be variants of the Asus Zenfone 3, although we'll stress that nothing can be confirmed at this stage. We'll be looking out for more news on the Asus Z010DD and Z012D and will keep you in the loop, and we don't imagine it will be too much longer until we hear something official.
Are you a fan of Asus ZenFones and already waiting for the next in line? Do you think these model numbers are likely to be for the Asus ZenFone 3?
Source: GFXBench (1) (2)
Via: Pocketnow