Samsung Galaxy S7 launch date is confirmed for February 21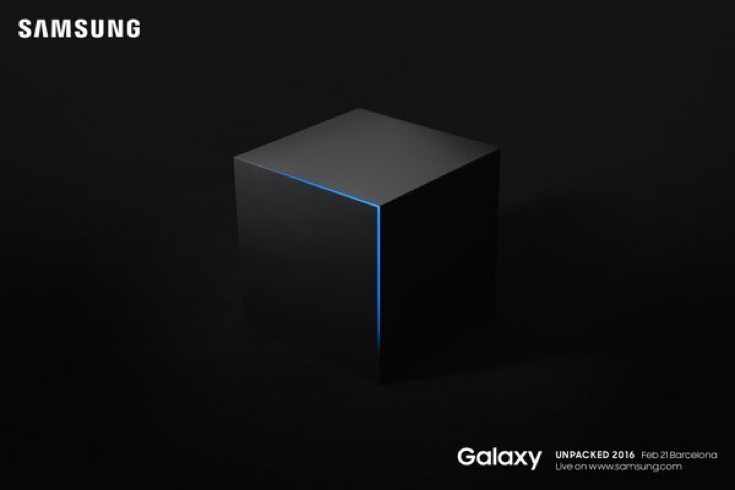 To say there's always a huge amount of interest in the arrival of new Samsung Galaxy flagships is an understatement. Realms of people have been looking forward to the unveiling of Samsung's Galaxy S7 and also the S7 Edge version, and we fully expected this to happen around the time of MWC 2016 later this month. Now the company itself has confirmed the Samsung Galaxy S7 launch date, and the day to circle on your calendars is February 21.
Over the weekend all the signs were starting to point to Sunday February 21 as the big day many are waiting for. Now Samsung has officially announced that the Galaxy Unpacked 2016 press conference will indeed take place on that date. Samsung has posted a tweet about the event and also produced a teaser video. These both confirm that the Samsung Galaxy S7 launch will take place the day before the official start of Mobile World Congress 2016 in Barcelona.
You can see the short video as we've embedded it for your viewing convenience below this article. It begins by showing someone using the Gear VR and watching a glowing box. The text #TheNextGalaxy" then appears and removes any doubt that this is the day when we will see the formal Samsung Galaxy S7 launch, and reportedly the Galaxy S7 Edge as well.
Get ready for #TheNextGalaxy. February 21. https://t.co/AtrEBysaY4 pic.twitter.com/38JC0ldUPX

— Samsung Mobile (@SamsungMobile) February 1, 2016
Interestingly the description of the video also says, "Watch it live from Barcelona on www.samsung.com," so we know there will be a life stream on the official company website. Therefore it's plausible to think that this will be virtual reality offering for eager customers wanting to see the launch for themselves. Another line of text reads, "Get ready to rethink what a phone can do," just to sharpen our appetites for what's coming.
Although the Samsung Galaxy S7 release date has not been revealed yet, we should of course find this out on February 21 along with confirmed specs and hopefully pricing. Recent rumors have pointed to a March 11 release and this is certainly a real possibility so you might want to bear that date in mind. Over recent weeks there have been growing leaks about the device, most recently a design leak and news on the battery life.
Are you one of the many people waiting to check out the next Galaxy flagship in the form of the Galaxy S7? Will you be following the Unpacked 2016 event and Samsung Galaxy S7 launch live? Do let us know by dropping us a comment using the box provided below.
Source: Samsung (Twitter) and YouTube)
https://www.youtube.com/watch?v=3g3O94WALV8://