Samsung Galaxy Note 6 concept takes a new direction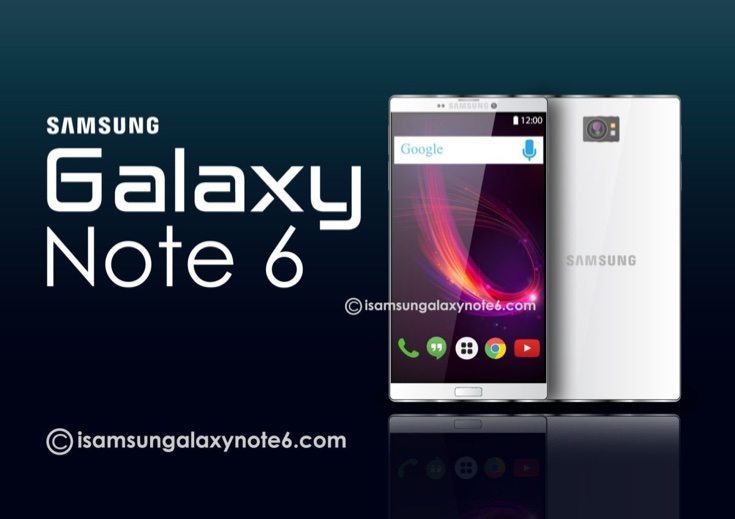 While much of the attention at the moment is on the upcoming Samsung Galaxy S7, there are others that are more interested in the new Galaxy Note 2016. There has been a multitude of leaks about the S7 but very little so far about the Note 6. While we wait for the rumors to start flooding in, we thought we'd check out a new Samsung Galaxy Note 6 concept showing an idea of how it should or could look.
Very often when we look at concept designs of the next iterations of popular lines, they take their inspiration from the design of the current model. That's not the case with this Samsung Galaxy Note 6 concept though, as it takes the design in a new direction. In fact some may feel that this version looks more like something expected from a Sony Xperia flagship.
This Galaxy Note 6 render gives the handset a more angular appearance and it has a sleek polished look, although whether fans of the line will like it is debatable. The source has provided some ideas of the specifications lineup for this Samsung Galaxy Note 6 concept, and you can check those out at the source below. They include a 30-megapixel rear camera, 16-megapixel front-facing shooter, and 8GB of RAM. Some of the imagined specs are somewhat idealistic, however there are certainly a few things we might expect for the next in the Galaxy Note series.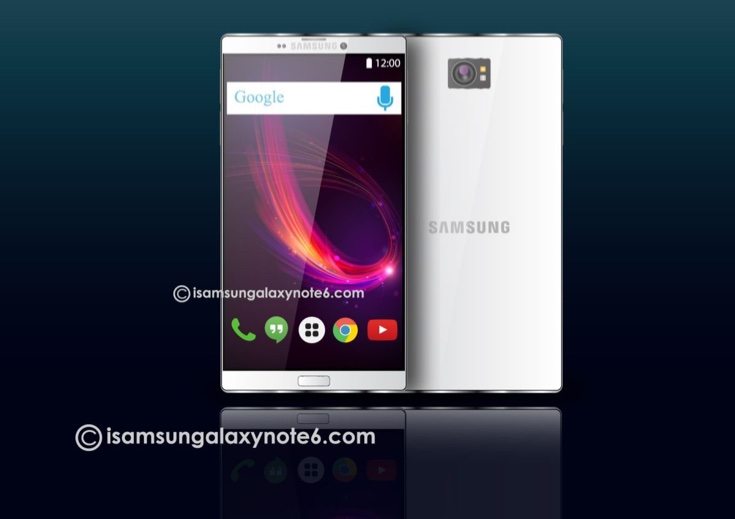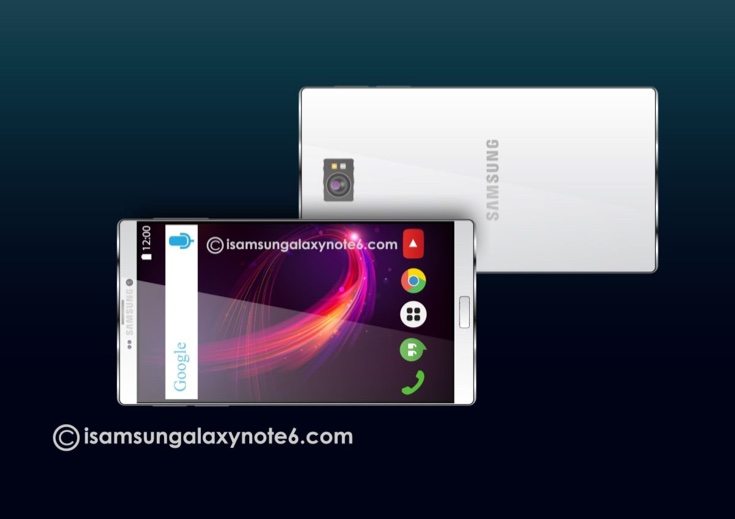 For example yet another refreshed version of the S Pen seems plausible, and specs could include a new Exynos processor, 4K resolution display, and maybe a 256GB model for internal storage. There are likely to be camera and battery life improvements and possibly an enhanced fingerprint scanner. Further possibilities are an eye scanner, and maybe some form of force touch to rival Apple's 3D Touch. Of course it's likely to be running Android 6.0 with a new level of Samsung's TouchWiz.
If you enjoyed checking out these renders you might also want to take a look at a previous Galaxy Note 6 design idea that we shared and compare the two. As usual we welcome your thoughts on this new Samsung Galaxy Note 6 concept design, so drop us a comment in the box below. If the next Galaxy Note showed up looking like this, would you purchase it?
Source: isamsunggalaxynote6.com
Via: Concept Phones