Philips V800 and Gionee W909 flip phones in specs leak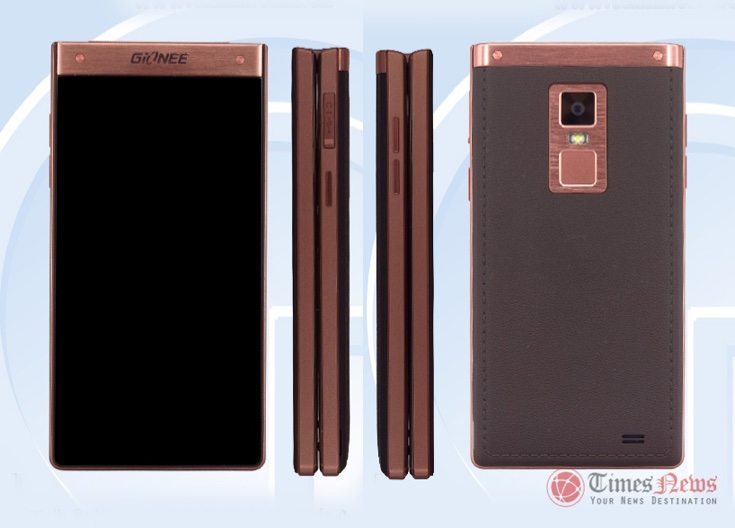 We often see sightings of upcoming devices when they appear at the TENAA regularity authority, and that's the case for two new smartphones today. The Philips V800 and Gionee W909 flip phone specs have leaked from the certification process, and these are both Android smartphones with dual displays.
We may not see many flip phones these days but that doesn't mean that there's no demand at all. It's possible that we might see either or both of these smartphones officially launched at MWC 2016 that kicks off on February 22nd. That's not confirmed at this stage but we often see official announcements shortly after devices have appeared at TENAA in China.
Starting with the Philips V800 the certification listing shows a 1.5GHz quad-core processor (chipset unspecified), and a 3.7-inch dual display (internal and external) with resolution of 1280 x 720. It has 2GB of RAM and 16GB of internal storage (expandable with microSD card). The phone runs the Android 5.1 Lollipop operating system and has a 13-megapixel rear camera and a 5-megapixel front-facing shooter.
The battery capacity for the Philips V800 isn't given in the TENAA filing, but we do know that connectivity includes 4G LTE, Bluetooth, and USB. The handset measures 116.8mm x 60mm x 19.1mm, weighs 206g, and is in a black color. Fortunately the documentation also shows an image of the device as shown directly below.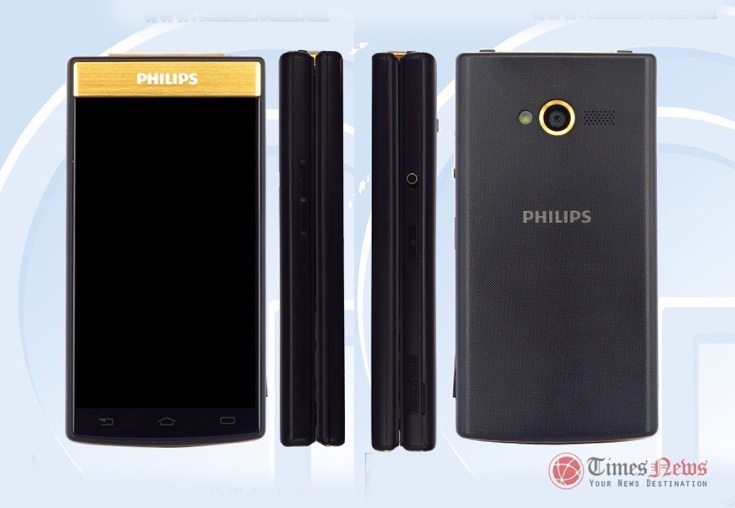 The Gionee W909 listing also reveals a flip phone (image below) and this one is equipped with a 1.8Ghz octa-core processor, and a 4.2-inch dual display (internal and external) with resolution of 1280 x 720. Further specs disclosed are 2GB of RAM and 32GB of internal storage that's expandable via microSD to 128GB. This phone is also running Android 5.1 Lollipop.
Further specs of the Gionee W909 include an 8 or 16-megapixel rear camera with LED flash, and a 5-megapixel front-facing snapper. Connectivity options include 4G LTE, Bluetooth, GPS, and USB, and the phone features a fingerprint sensor on the reverse. The handset comes in a gold color, measures 124.6mm x 62.5mm x 16.4mm, and weighs in at 210g.
Interestingly the Gionee W909 was previously spotted back in January when it was the subject of a benchmark appearance. However, at that point it was thought to have a 2GHz octa-core processor and 4GB of RAM, so some who have been waiting for it since then may feel disappointed. As soon as we hear more about these upcoming Gionee and Philips smartphones we'll let you in on the details.
Are you still a fan of the flip phone format? Based on what we know so far might you be interested in the Philips V800 or the Gionee W909?
Source: TENAA (1) (2) Google Translated
ViaTimes News