Alcatel Fierce XL set to launch on T-Mobile for $139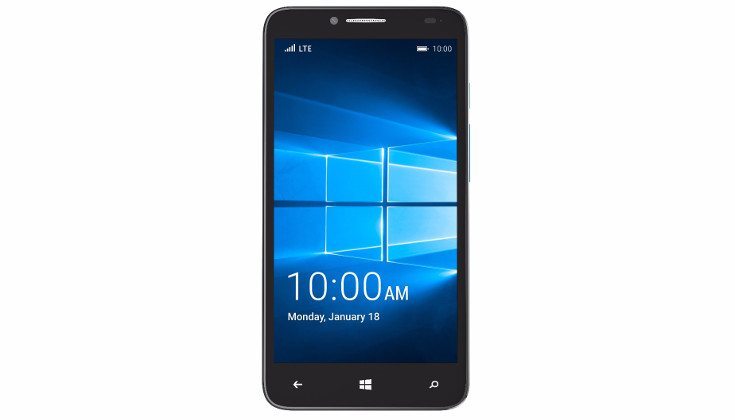 If you want a smartphone running Windows 10, your options are fairly limited. We will see those numbers grow this year, and the Alcatel Fierce XL is handset that will help lead the charge on the low-end. It's also headed to T-Mobile as an affordable option for anyone in the market for a Windows phone.
There aren't nearly as many Windows-based smartphones in the world compared to their iOS and Android counterparts. Windows 10 is slowly changing that, and the Alcatel Fierce XL is one of many smartphones set to be released this year with the new OS. T-Mobile is rumored to get it this week, and it's not going to be rather cheap.
If you're not familiar with the Alcatel Fierce XL, here's the scoop. The smartphone is in the phablet class with a 5.5-inch display sporting a resolution of 1,280 x 720. Beneath the glass, you'll find a Snapdragon 210 clocked at 1.1GHz and 2GB of RAM, while the storage capacity is listed at 16GB. In regards to the cameras, there is an 8MP sensor with an LED flash on its backside to go along with a 2MP snapper on the front. Bluetooth 4.0, Wi-Fi, 4G LTE, and a removable 2,500mAh battery round things out for the Alcatel Fierce XL.
A high-powered flagship the Alcatel Fierce XL is not, but it will be a solid option if you want 4G LTE and Windows 10 on the cheap. The device is said to launch this Wednesday, February 10th with a price tag an unlocked price of $139 through Magenta.