Samsung Galaxy S6 price lowers ahead of S7 launch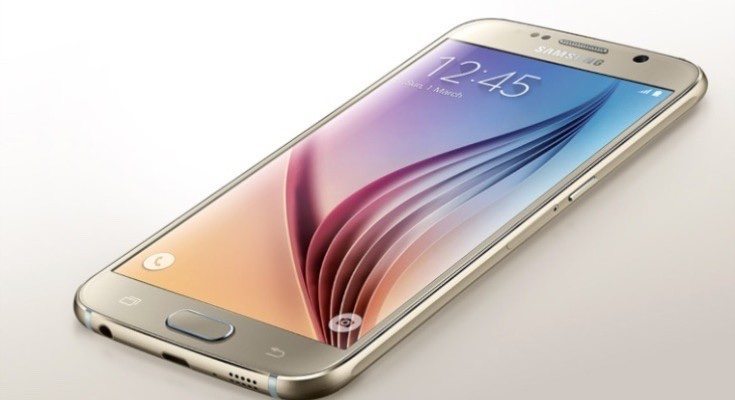 There are some people who would never buy anything but a brand new smartphone. However, shrewder purchasers are well aware that prices will go down the longer you wait. Anticipation is building nicely for the expected unveiling of the Samsung Galaxy S7 later this month, and now there's news of the Samsung Galaxy S6 price lowering before the S7 launch.
The Samsung Galaxy S6 was a very desirable smartphone when it released in April last year, and the fact that a newer version will soon be here doesn't change that. Recently the price of the Galaxy S6 has been around the $500 mark, but looking on Amazon today it's now listed with an unlocked price starting from $457. That's for the 32GB model in gold, and represents a tidy saving. Prices vary for other internal storage models and colors.
The Samsung Galaxy S7 release date has not been confirmed yet, although we know it will be unveiled at a Samsung event on February 21. It's rumored to be hitting the shelves in March, but if you want a new smartphone right now you could do a lot worse than buying the Galaxy S6.
As a reminder the Samsung Galaxy S6 has a premium metal and glass build, and it's powered by an Exynos 7420 octa-core processor. It has 3GB of RAM, and a 5.1-inch display with Quad HD resolution of 2560 x 1440. It's juiced by a 2550 mAh battery and is equipped with a 16-megapixel rear camera and 5-megapixel front-facing snapper. It currently runs Android 5.1.1 Lollipop but will be upgraded to Android 6.0 Marshmallow.
Are you tempted to take advantage of the current lower Samsung Galaxy S6 price on Amazon? Maybe nothing would persuade you to purchase a phone that's getting on for a year old when the Galaxy S7 is just around the corner? Do let us know with your comments.
Source: Amazon
Via: Android Authority