LG G5 specs from benchmarking and official case news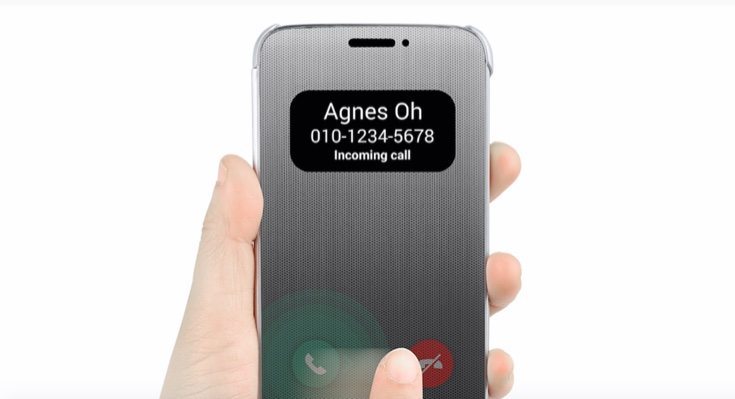 There are plenty of people looking forward to the official unveiling of the LG G5 at a pre-MWC event on February 21. The new flagship will be announced on the same day as the Samsung Galaxy S7, and these will be two of the biggest Android handsets of the year. Now we have some details of LG G5 specs from benchmarking, as well as some official case news.
We'll start with news on an accessory for the LG G5, and even though the company hasn't made the phone official yet, they have sent out a press release about the Quick Cover case for it. The upcoming case has been specifically designed for the LG G5 and has the benefits of earlier Quick Covers with some further features.
The new LG G5 Quick Cover will borrow elements of the LG K10 quick case with a mesh design. Users will be able to check out notifications, time, and date using the Always-on display of the phone, even when the cover is closed. The company also says that the look and feel of the cover has been enhanced by unique film that has a metallic glossy finish.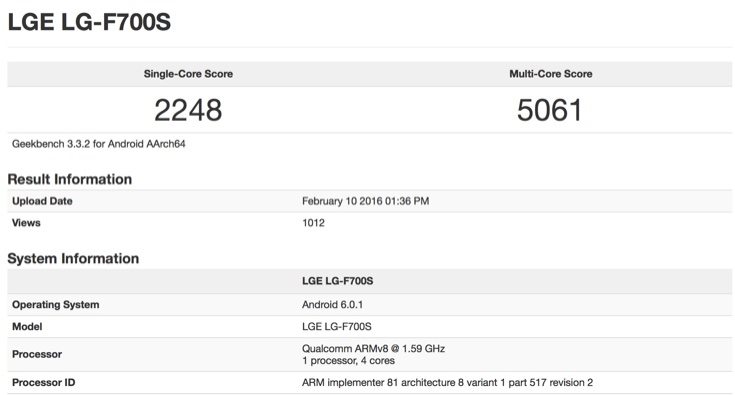 It might seem odd that LG has officially introduced us to the Quick Cover case for the G5 before the phone itself, but at least there's not too long to go until we'll find out all the gen. We've already seen design leaks, but in the meantime someone with a prototype said to be the LG G5 has put it through a Geekbench benchmark test.
This sighting has revealed a few specs for the device with model number LG F700S, and this model is claimed to be the LG G5 for the SK Telecom carrier in South Korea. The listing shows a Snapdragon 820 processor and 4GB of RAM. It also seemingly confirms that the LG G5 will be running Android 6.0.1 Marshmallow out of the box. We say 'seemingly' as we'll wait for LG to officially announce the G5 and confirm all of its specifications.
Are you itching to get your hands on the LG G5? Maybe you've already decided this will be your next smartphone? Let us have your comments.
Source: Geekbench
Via: GSMArena