LG Stylus 2 specs officially announced ahead of MWC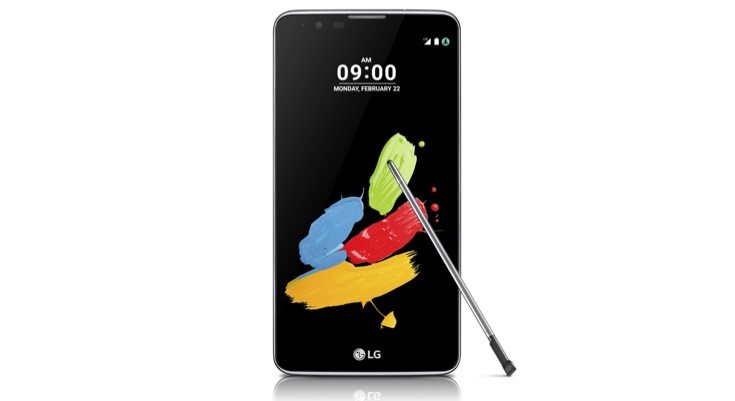 It's a busy time of year for smartphone manufacturers ahead of MWC 2016 next week. We already know about several LG handsets on the way and now LG has introduced us to the Stylus 2. The company will be showing it off at MWC but has already released details of the LG Stylus 2 specs and more.
There will be plenty of new LG handsets to get our teeth into over the coming weeks, as the LG G5 is to be unveiled on February 21. Just yesterday LG announced the LG X cam and LG X screen that will also be formally unveiled at MWC. The company has now announced the LG Stylus 2 as an "exceptionally priced" phone, although the actual pricing has not been given yet.
The Stylus 2 is a successor to the LG G4 Stylus and has a metal frame and Spin Hairline pattern on the reverse. Despite its mid-range specs it has some premium features, for instance a new stylus with nano-coated tip instead of the earlier rubber-tipped pen. Specifications include a 1.2GHz quad-core processor, 5.7-inch display with HD resolution of 1280 x 720, 1.5GB of RAM, and 16GB of internal storage (expandable via microSD).
Further specs include a 13-megapixel rear camera, 8-megapixel front-facing shooter, and a removable 3000 mAh battery. Connectivity options include 4G LTE, 3G HSPA+, GSM, WiFi 802.11 b/g/n, Bluetooth 4.1, and USB 2.0. The LG Stylus 2 will release running Android 6.0 Marshmallow. The handset measures 155mm x 79.6mm x 7.4mm and weighs in at 145g. It will be available in Brown, Titan, and White color choices.
LG Electronics president and CEO Juno Cho says, "LG Stylus 2 provides both the big screen and premium notetaking functions of a premium large phone at a price of a mid-tier phone. This device is another example of our commitment to the mass-tier segment where there is so much opportunity for growth and creativity."
When the LG Stylus 2 is shown off in Barcelona next week we hope to hear the confirmed price, release date, and availability details, and of course we'll be sure to let you know. Have you added the LG Stylus 2 to your smartphone shortlist?