Archos 70 Oxygen, 80, and 101b tablets have affordable prices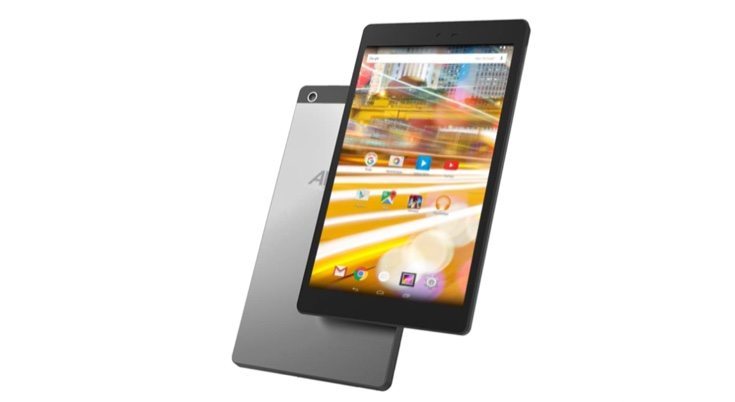 At MWC 2016 in Barcelona next week it will be difficult to keep up with all the new smartphones and tablets being made official. With that in mind some manufacturers have started to introduce devices that will be unveiled at the event so we get an idea of what to expect. That's the case with the Archos 70 Oxygen, 80, and 101b tablets that have all just been announced with affordable pricing.
Just last week Archos announced the 50d Oxygen smartphone that will also be shown off at MWC next week. Now it's the turn of three new Oxygen tablets, the Archos 70 Oxygen, 80 Oxygen, and 101b Oxygen. The upcoming tablets have display sizes of 7-inches, 8-inches, and 10.1-inches respectively as indicated by their names. The Archos 70 Oxgen and Archos 80 Oxygen both have display resolution of 1920 x 1200 while the Archos 10.1 Oxygen has resolution of 1920 x 1280.
The majority of the specs are the same for all three tablets, including a 1.3GHz MediaTek MTK8163 quad-core processor, Mali 720 MP2 graphics, 2GB of RAM, and 16GB of internal storage. They carry 5-megapixel rear cameras with autofocus and LED flash, and 2-megapixel front-facing snappers, and will release running the Android 6.0 Marshmallow OS. Connectivity options include WiFi 802.11 b/g/n, Bluetooth 4.0, GPS, and microUSB 2.0.
Battery sizes are one area of differentiation though, as the 70, 80 and 101b Oxygen have battery capacities of 3000 mAh, 4,500 mAh, and 6000 mAh respectively. The Archos 70 Oxygen measures 186mm x 106mm x 8mm and is priced at £75. The Archos 80 Oxygen measures 208mm x 120mm x 8mm and is priced at £99.99. Finally the Archos 101b Oxygen measures 260mm x 160mm x 8mm and has a price of £119.
The tablets are described as having "elegant and robust aluminum back casing." Just like the Archos 50d Oxygen smartphone, the three new Oxygen tablets are heading for a release in May. We expect to hear more on availability when they are shown next week at MWC and we'll do our best to bring you further information. Would you consider purchasing one of these upcoming Archos 70, 80, or 101b Oxygen tablets?