Freedom 251 buying problems reported, servers down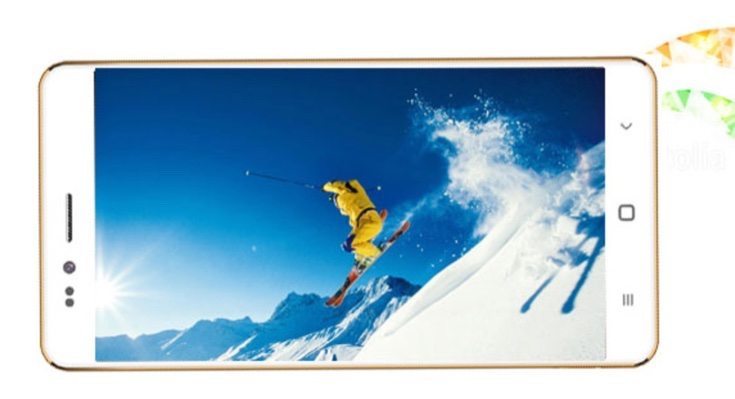 Over the last few days we have been reporting about the Freedom 251, an amazingly low-priced smartphone that has now been officially launched in India. Yesterday we gave details of how to order the phone by booking online, but now some Freedom 251 buying problems are being reported and the servers are down.
The Freedom 251 surely has to be the cheapest smartphone in the world. It's priced at just Rs. 251 (with Rs. 40 for shipping) which is less than $4 or £3, and if that sounds too good to be true, perhaps it is. Specs of the device are not as bad as you might think considering the price, and you can see more about the phone itself in our launch article from yesterday.
This new smartphone from Ringing Bells is only available to ship to buyers in India, and the company announced that Freedom 251 bookings would be taken from February 18 (today) at 6am through freedom251.com. Bookings are supposed to be available until 8pm on February 21 although there could be a long wait as the company says units of the device will be shipped by June 30.
Perhaps unsurprisingly we've seen a huge amount of interest in this phone from our readers, but it seems some are having issues trying to book the Freedom 251. The problem seems to specifically involve completing the purchase, and Gadgets 360 reports that when trying to buy the Freedom 251 they kept being referred back to a screen requesting shipping details. This is not an isolated case either as other people are reporting this issue on social media.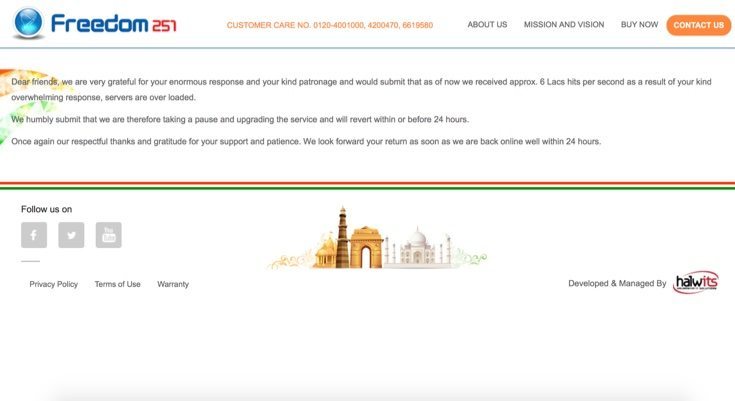 In fact we have just taken a look at the freedom251.com order page ourselves and have been greeted by this message,
"Dear friends, we are very grateful for your enormous response and your kind patronage and would submit that as of now we received approx. 6 Lacs hits per second as a result of your kind overwhelming response, servers are over loaded. We humbly submit that we are therefore taking a pause and upgrading the service and will revert within or before 24 hours. Once again our respectful thanks and gratitude for your support and patience. We look forward your return as soon as we are back online well within 24 hours."
As well as problems with how to buy the Freedom 251, Gadgets 360 also reports some concerns with the review unit of the phone that they received. However, Ringing Bells said that this did not represent the unit that will ultimately ship to buyers. We're extremely interested to hear from our many readers in India about booking this phone.
Have you tried to order the Freedom 251? If so, were you greeted with the servers down message or did you have problems completing the purchase? Has anybody actually managed to successfully order the Freedom 251?