Unknown HTC A16 appears in new image leak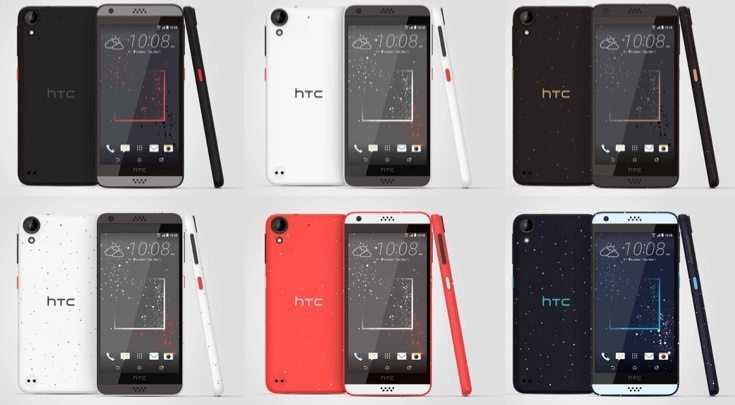 Many people who follow smartphone news will know that we often hear leaks about upcoming devices from various sources. Sometimes we hear so much that we almost know everything there is to know by the time it goes official, and sometimes we see our first sightings of previously unheard of devices in a leaked image. That's the case today with the unknown HTC A16 that has just appeared in an image leak.
Evan Blass, aka @evleaks, is a prominent leaker who comes up with plenty of reliable news about upcoming smartphones. Therefore although we hadn't heard of the HTC A16 before, we're inclined to believe this leak is genuine. We've shown the image here displaying the handset in various color choices and some with a dotted design. However, so far very little else about the smartphone has been disclosed.
What we can surmise is that the HTC A16 is unlikely to be a flagship. After all, we know that the HTC One M10 (HTC Perfume) is going to launch before too much longer, and the A16 model number doesn't suggest it will be a top-flight device. Instead it looks more likely to be one of the HTC Desire handsets, and it appears to have BoomSound speakers (with more compact speaker design) and a plastic build.
Tomorrow's news, yesterday: HTC A16 pic.twitter.com/oCvO4abh5w

— Evan Blass (@evleaks) February 20, 2016
On the reverse of the handset we can see the camera set-up, and rather more mysteriously a circular area on the bottom left with two holes. The tweet that contained this image also seems to suggest we'll be hearing much more about the HTC A16 soon, although bear in mind that may be a codename and it might appear with a different title.
As MWC 2016 takes place in Barcelona in the coming week, we might possibly hear something at the event. We'll be sure to let you know if that happens. In the meantime we'd like to hear your thoughts on the HTC A16? Why not let us know by heading to the replies section below.
Source: @evleaks (Twitter)