Haier Watch unveiled at MWC 2016 running Android 6.0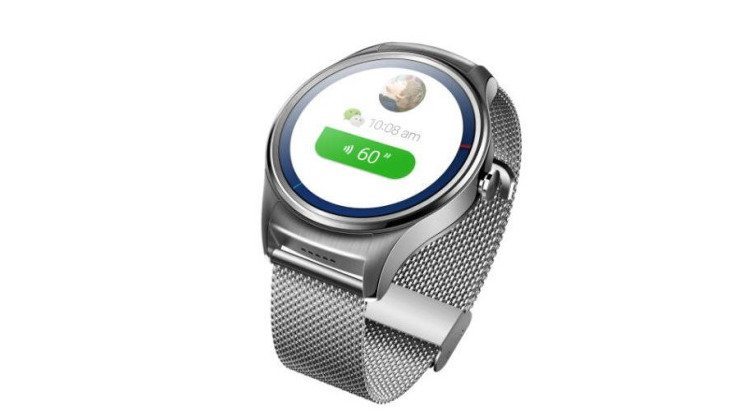 Out of all the tech being shown off at MWC 2016, we haven't seen or heard much on the smartwatch front. One company did unleash a new wearable, and while it comes from an unlikely source, the Haier Watch does have some interesting features and should carry an affordable price tag.
The last time we took a look at a gadget from Haier, it was the HaierPad 971 which was announced during CES last month. They also brought several budget devices to MWC, but we're going to focus on their wearable, the Haier Watch. The sleek smartwatch will certainly catch your eye, but it won't run Android Wear so you'll have to make due with an Android 6.0 aka Marshmallow.
While it may seem odd for a company to port a (somewhat) full version of Android to a wearable, it's something we've seen plenty of times from manufacturers out of the Far East. As for the build, it has a 42mm stainless steel housing and a built-in speaker so you can make or take calls or listen to tunes from your wrist. The innards follow basically follow the path set by every smartwatch that has been released over the past few years, with a few exceptions.
The Haier Watch will have a 1.4-inch circular display with a resolution of 400 x 400, 1GB of RAM, and a hear rate sensor. The processor is unknown at this time, but it's said to have 8GB of storage which would be double what we've seen from everyone else. Couple that with a version of Android 6.0, and you've got yourself an interesting wearable that marches to a different beat than the rest of the pack.
Pricing and availability of the Haier Watch are still up in the air, but it will be affordable whenever it hits the streets. The price tag is rumored to fall under or around $200 bucks, which puts it on par with other wearables in its class, but still below most Android Wear smartwatches.
Are you interested in the Haier Watch?
via – Ubergizmo