Samsung Galaxy Note 6 is a candidate for 256GB storage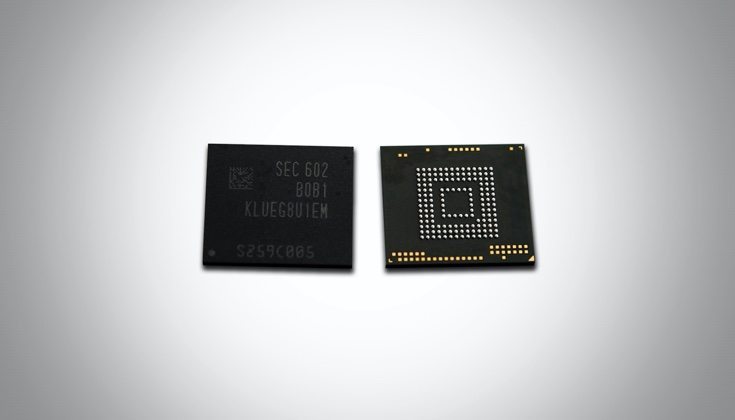 Despite the fact that the Galaxy S7 has only just been made official there are already plenty of leaks and rumors about the next in the Galaxy Note series. Now it appears the Samsung Galaxy Note 6 is a candidate for having 256GB of internal storage. This follows news that the company has started mass production of 256GB UFS 2.0-based memory chips.
A recent specs leak for the Samsung Galaxy Note 6 suggested it could have 6GB of RAM. Now it looks as though it could also have a whopping 256GB of embedded memory, as Samsung has issued an official press release about the industry's first 256GB Universal Flash Storage 2.0 standard chips set for high-end mobile devices.
Samsung says that the new embedded memory chip based on the company's V-NAND technology will offer outstanding performance exceeding that of the usual SATA-based SSD for PCs. Samsung Executive Vice President, Memory Sales and Marketing, Joo Sun Choi said, "By providing high-density UFS memory that is nearly twice as fast as a SATA SSD for PCs, we will contribute to a paradigm shift within the mobile data storage market."
This Universal Flash Storage can cope with up to 45,000 input/output operations per second for random reading or up to 40,000 IOPS for writing. Data transfer speeds will be up to 850MB/s read and 260MB/s write, a big increase over high-performance microSD cards. Another hint from the company mentions next-generation smartphones supporting USB 3.0, and Samsung says that the new 256GB UFS 2.0 chip will be capable of transferring a 90-minute video in 1080p in only 12 seconds.
Samsung boasts the new 256GB UFS memory as being able to seamlessly support Ultra HD video playback and multitasking on large-screened mobile devices (again the Note 6 springs to mind). The company has not specifically mentioned that the Samsung Galaxy Note 6 will be using one of the new flash storage chips. However the flagship Galaxy S7 and S7 Edge have just missed out, so this would be a huge draw for the next big Samsung device and doesn't sound too much of a stretch.
Are you already looking forward to the Samsung Galaxy Note 6? Do you think it's credible that it could include the new 256GB UFS 2.0-based embedded memory?
Source: Samsung