LG G5 price for UK, pre-orders open now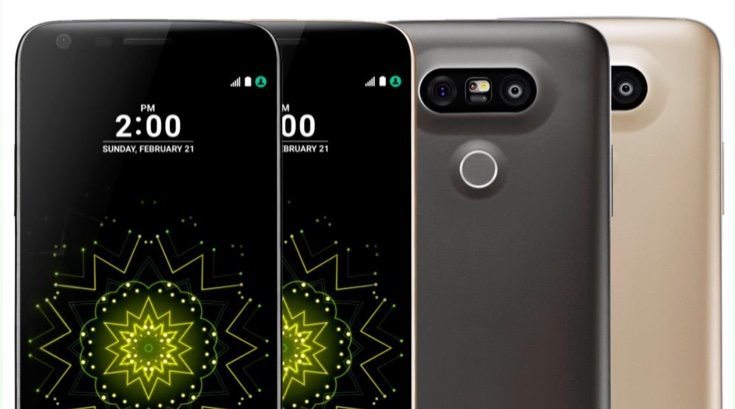 If you have been waiting eagerly for the LG G5 you will already know that it was officially unwrapped last weekend. LG did not give an exact release date or pricing for its new flagship at the launch, but we do know it will be available at some point in April. Now we can give you the LG G5 price for the UK, as some retailers have pre-orders open now.
You can check out all the gen on LG G5 specs and features in our launch article on the device. The idea of it having a modular approach and add-on accessories is certainly generating plenty of talk about the smartphone, and we imagine as the new LG flagship there will be plenty of demand.
Several UK retailers and operators such as Carphone Warehouse, Vodafone, and EE have pages to register your interest in the device, but don't have pre-orders available yet. However, we have come across a couple of well-known online retailers where the LG G5 price is listed and it can now be pre-ordered.
For example Mobile Fun now has the phone available to pre-order with a SIM-free unlocked LG G5 price of £539 (including VAT). This is for the Titan Grey colour but the retailer does not give any information about when it might be available.
Meanwhile Clove also has pre-orders available with the same unlocked LG G5 price of £539. This retailer has the LG G5 (H850) up for grabs in three colour choices, Titan, Silver, or Gold. Availability is listed as early April, but we note that Clove says the official LG G5 price is still to be confirmed.
Another online retailer you might want to check out is Unlocked Mobiles. While pre-orders are not open just yet at this retailer, you can still register your interest. Unlocked Mobiles is often among the first to put up pre-orders so we imagine they might be available very soon.
Are you keen to be among the first to get your hands on the LG G5 when it releases? What do you think of the LG G5 price for the UK at these retailers?